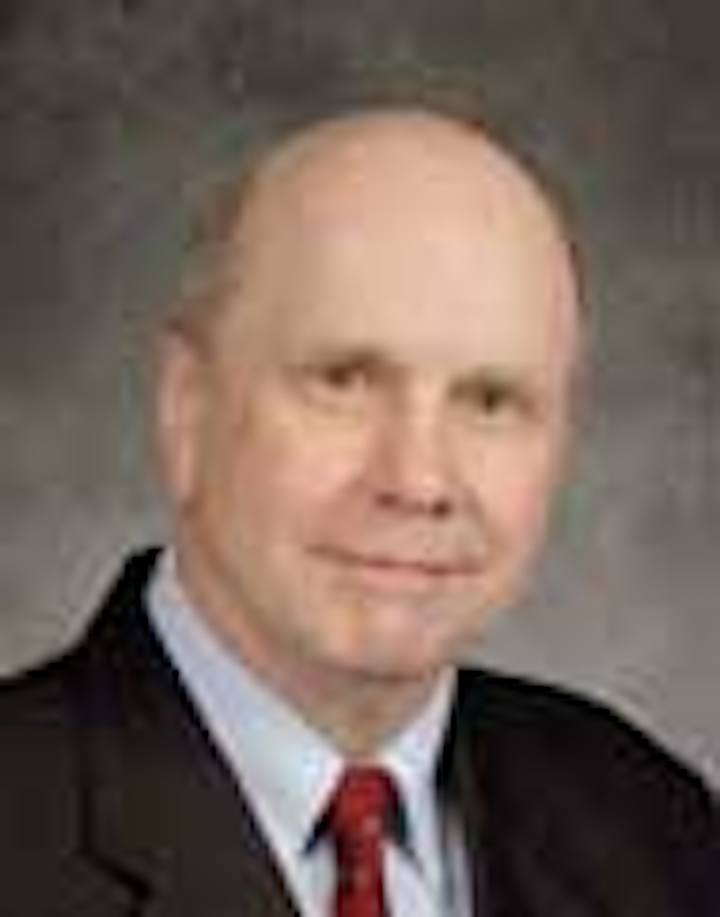 | | | |
| --- | --- | --- |
| | | Gene Kliewer • Houston |
The future of subsea oil and gas operations is sound says Infield. The overall market will grow at a compound annual rate of 6.72% from 2014 to 2018 say the energy analysts in a recent report.
The principle growth driver is the trend toward deepwater oil and gas development sustained by high oil prices, key technological improvements, and the need to replace maturing shallower water basins.
Latin America and Africa will dominate the segment.
The primary driver in Latin America is Brazil's presalt discoveries offshore in the Santos and Campos basins.
These ultra-deepwater fields are operated mostly by Petrobras, and Petrobras is expected to continue to be top global subsea investor in the next five years, capturing 25% of global capex.
In Africa, approximately 87% of subsea activity will be concentrated in the West Africa subregion, particularly offshore Angola, Nigeria, and Ghana. Key prospects include Total's CLOV project, Tullow's TEN development, and BP's PSVM cluster. Following gas discoveries offshore Mozambique in recent months, East Africa could join the continent's offshore subsea development list in the future.
North America will be the third largest region in terms of subsea investment over the next five years. The US Gulf of Mexico region dominates with a 98% share of the North American subsea market. The area is in transition from shallow to deeper water oil and gas exploration and production. Ultra-deepwater developments, particularly in the Alaminos Canyon, Walker Ridge, Green Canyon, and Mississippi Canyon areas, will drive short-term investment up to 2018. The results of Mexico's new interest in attracting operators remain to be seen.
Europe will become the largest region in terms of subsea tree installations, but that will amount to 11% of subsea capex. There are few capital-intensive deepwater projects in the region, with the majority of subsea tree installations tied to smaller, more marginal accumulations in shallow waters.
Asia and Australasia represent emerging opportunities for the subsea sector. These two regions will increase their combined market share from 8% in the last five years, to 14% in the next five years.
Australia's LNG export business is driving subsea capex in the region. LNG-related projects are currently at a critical crossroads as rising capex and competition from cheaper shale gas pose influences on the long-term export prospects.
In Asia, India and Southeast Asia will drive subsea activity. The Reliance-BP partnership and Oil and Natural Gas Corp. (ONGC) will be the top investors as they push for more hydrocarbon production from deepwater offshore India. Indonesia and Malaysia will capture investments too, as both look to meet LNG export quotas and increasing domestic demand.
The Middle East and Caspian region are minor players in the subsea sector, with a 2% global market share. The region is characterized by shallow-water developments using fixed platforms and limited subsea infrastructure. Massive gas discoveries in the Eastern Mediterranean will drive subsea activity, as will continued work on the Azerbaijani ACG complex and Phase 2 of BP's Shah Deniz project.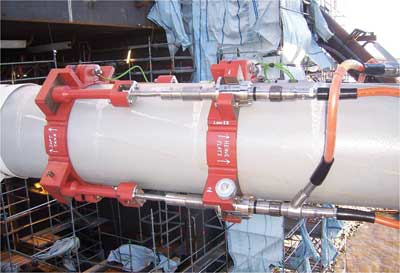 BMT Scientific Marine Services will supply the riser monitoring system to Subsea 7 for the Aasta Hansteen spar. The system includes ROV deployed strain, motion, and position sensors to monitor steel catenary riser (SCR) response in the touch down zone. The data will be used to validate both the spar and SCR design. The spar will be the world's largest and the first of its kind on the Norwegian continental shelf. It also will be the first deepwater floating production platform (+1,000 m or 3,280 ft) installed north of the Arctic Circle using SCRs. It will be 300 km (186 mi) off the coast of Norway. (Photo courtesy BMT Scientific Marine Services)
TEN to get engineering help
The Tweneboa, Enyenra, and Ntomme (TEN) project offshore Ghana mentioned above is moving forward. Talking on behalf of the TEN partners, Tullow Ghana Ltd. has contracted Wood Group Kenny to supply engineering services through the execution phase of the development.
Specifically, WGK will provide subsea umbilical, risers, and flowline engineering.
Contracts already are let for an FPSO, subsea hardware, and the riser, pipeline, umbilical hardware as well as subsea installation.
The TEN fields are in the Deepwater Tano block, around 60 km (37 mi) offshore Ghana and covers 800 sq km (309 sq mi) in water depths between 1,000 and 1,800 m (3,280 and 5,900 ft). Plans approved by the government call for drilling and completion of 24 development wells that will be connected subsea to an FPSO with a capacity of 80,000 b/d of oil being built in Singapore. First production is scheduled for mid-2016.
Development is led by Tullow Oil, with partners Ghana National Petroleum Corp., Kosmos Energy LLC, Anadarko Petroleum Corp., and PetroSA.
New subsea BOP control system comes from Cameron
Cameron has introduced a new BOP control system that has a three-point of distribution design for additional redundancy.
The Mark IV control system provides the driller with additional reliability. The POD design also has increased functionality in a smaller and lighter package, says Cameron. The new size is 26% smaller than a two-POD design, and is as much as 33% lighter.
The control system POD operates all functions of the subsea stack, including the BOPs, from the seafloor in water depths to 12,000 ft (3,657 m).