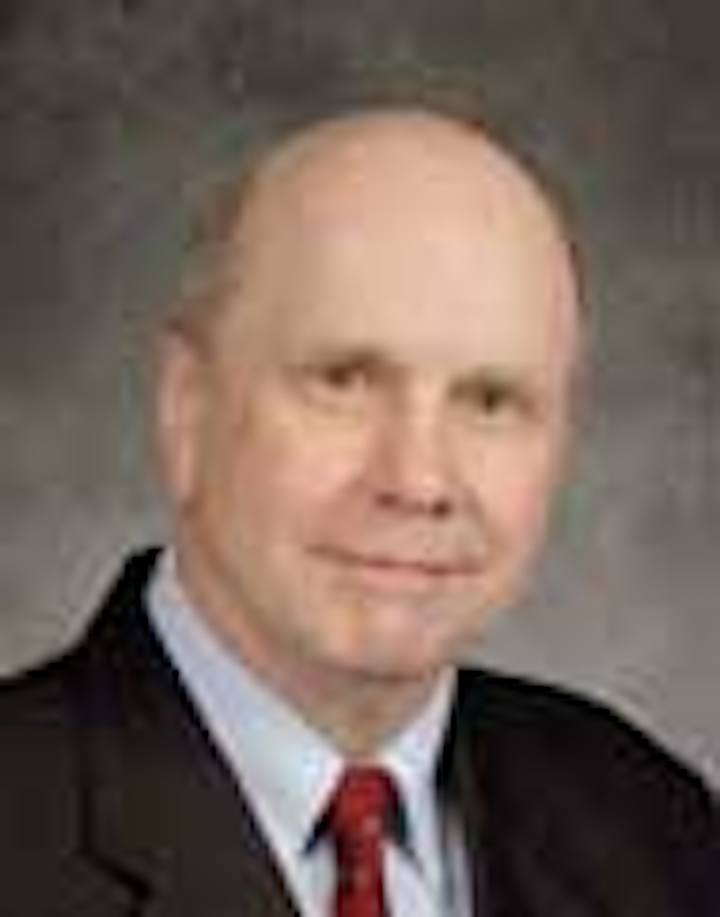 | | | |
| --- | --- | --- |
| | | Gene Kliewer • Houston |
Schneider Electric has delivered to Aker Solutions three control power distribution units (CPDU) for the Åsgard subsea compression station project. Two CPDUs will be installed on the subsea template, with the third being a spare. The Åsgard CPDUs will provide fully redundant low voltage power for the world's first subsea gas compression station.
The three CPDUs have been delivered to Egersund, Norway, where the mechanical, electrical, and automation integration and final testing of the completesubsea unit are being performed.
Åsgard field, in 300 m (984 ft) water depth offshore Norway, is operated by Statoil with partners Eni, ExxonMobil, Petoro, and Total.
Ceona to install umbilicals for Bennu in Gulf of Mexico
Bennu Oil and Gas has contracted Ceona to work on the Clipper Contingency Umbilical Installation Project in theGulf of Mexico. The project is to install 1.1 mi (1.77 km) of dymanic umbilical and two 15-mi (24-km) electrical quad cables in more than 3,000 ft (914 m) of water.
Offshore work is planned to commence in May 2014 using the Normand Pacific. The vessel is chartered by Ceona and, once delivered in April 2014, it will be fitted with a 75 metric ton (82 ton) vertical lay tower and two new high-specification Work Class ROVs for deepwater flexible installation and subsea construction. The vessel is 122 m (400 ft) long by 23 m (75 ft) in beam and also has a 200 ton knuckle boom crane.
Delta SubSea buys ROVs from Schilling Robotics
As part of Delta SubSea's frame agreement with FMC Schilling Robotics, DSS has finalized an order to receive an additional fleet of four work-class ROV systems to be delivered in February-to-April.
Schilling Robotics is to supply two additional Schilling HD 150-hp work-class ROV systems and two Schilling UHD 200-hp work-class ROV systems.
DSS will add the new ROVs to its fleet to service the global oil and gas offshore drilling support, construction, and inspection, maintenance, and repair (IMR) markets.
Shell agrees to sell interest in BC-10 offshore Brazil
Shell has agreed to sell a 23% interest in the BC-10 deepwater development offshore Brazil to Qatar Petroleum International for $1 billion. Shell will continue to operate BC-10 with a 50% working interest.
The transaction is subject to approval by the National Petroleum and Gas Agency (ANP) and the Administrative Council for Economic Defense (Brazil's anti-trust authority).
BC-10 produces approximately 50,000 boe/d. Since coming onstream in 2009, BC-10 has produced more than 80 MMboe. Phase 2 of the project, to tie-in the Argonauta O-North field, came online on Oct. 1, 2013, with an expected peak production of 35,000 boe/d. The final investment decision forPhase 3 of the BC-10 project was taken in July 2013 and once online is expected to reach a peak production of 28,000 boe/d.
Martin Linge platform hookup awarded
Technip has awarded Rosenberg WorleyParsons a hookup and commissioning contract for Total's Martin Linge platform in the Norwegian North Sea.
Estimated value of the contract is $92 million.
Onshore preparations start with mobilization to France and subsequently South Korea, with a project team to be established at some point at Rosenberg WorleyParsons' facilities in Stavanger.
The contractor expects main offshore activity to be executed during mid-2016.
Ågotnes-based Atlantic Offshore's newest offshore support vesselOcean Marlin will operate at the Martin Linge field.
The hull recently was launched at the Astilleros Zamakona Pasaia shipyard in San Sebastian, northern Spain.
Currently the vessel is undergoing painting, drydocking, and outfitting. It is expected to be delivered by end-July.
The Martin Linge development will consist of a production fixed platform, a floating storage offloading vessel, 50 MW AC electric power from shore through a 160-km (100-mi) subsea cable, a 24-in. gas export pipeline, and an offshore control center in Stavanger.
Martin Linge is 180 km (112 mi) west of Bergen, Norway, in a water depth of 115 m (377 ft).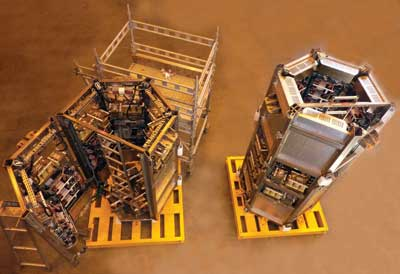 MAN Diesel & Turbo is installing its first-ever hermetically sealed compressor on an offshore production platform. The HOFIM (High-Speed, Oil Free, Integrated Motor) compressor is going onto Det norske oljeselskap's Ivar Aasen development in the North Sea. The Ivar Aasen installation comprises a multi-stage radial compressor (1x100%) arranged in tandem around a centrally positioned 9.5 MW high-speed electrical motor. The compressor is used to export produced gas into a subsea pipeline to shore.
Deepwater spending to grow 130%
Deepwater expenditure is expected to increase by 130%, compared to the preceding five-year period, reaching $260 billion from 2014 to 2018, forecasts Douglas-Westwood.
As production from mature onshore basins and in shallow water declines, development of deepwater reserves has become increasingly vital. Robust oil prices support the investment as sustained high oil prices over the past few years increase confidence in the sector.
Africa and the Americas continue to dominate deepwater capex, with $213 billion to be spent over the next five years. Africa is forecast to experience the greatest growth among the three regions, as East African natural gas developments begin production and become more prominent in the latter years of the forecast period.Latin America will remain the largest market and North America is expected to experience the least growth.
Douglas-Westwood has identified a temporary trough in global expenditure in 2015 primarily driven by delays to delivery of FPS units in Latin America. African projects have also experienced delays resulting in a surge in capex from 2016 onward.