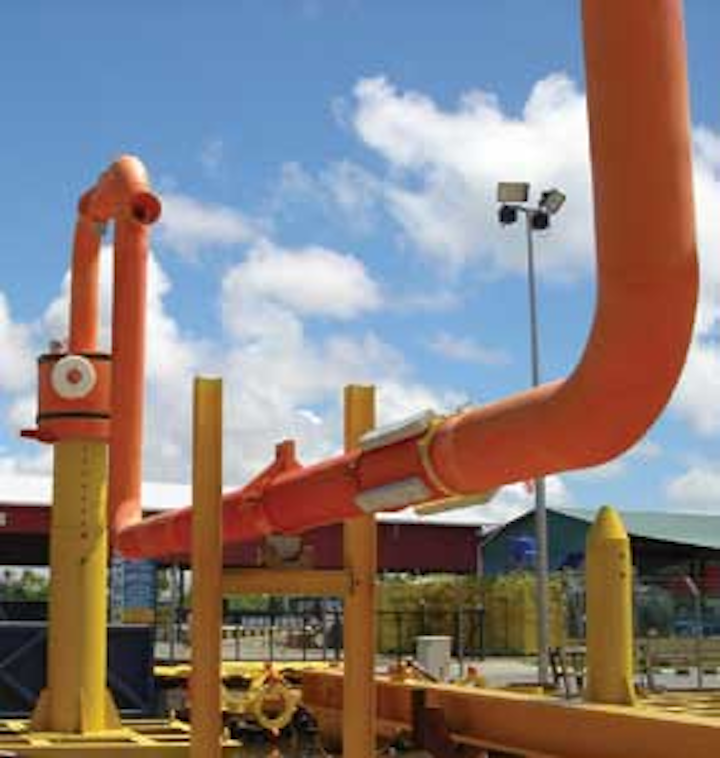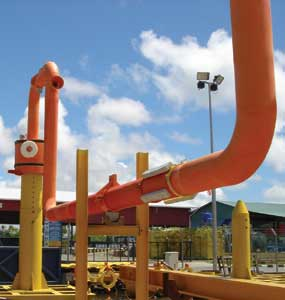 NEMO has been successfully tested on applications up 120°C.
Bredero Shaw has developed a new custom coating product designed to be used for subsea pipeline components and equipment used in high-pressure/high-temperature situations. Network epoxy modified olefin (NEMO) can be used on irregularly shaped parts of subsea production systems such as bends, spools, terminations (PLETS), jumpers, and goosenecks.
The NEMO product family includes NEMO 1.1 and NEMO 2.1 and has been successfully tested on applications up to 120°C (248°F). Tests are ongoing for 130°C (266°F) and 140°C (284°F). NEMO 1.1 is an epoxy-urethane hybrid suitable for low-pressure casting applications. The company says it overcomes the problems associated with traditional PU systems, and can be used up to a maximum continuous operating temperature of 95°C (203°F). NEMO 2.1 also has speed and demold times similar to PU and can handle continuous operation up to 120°C.