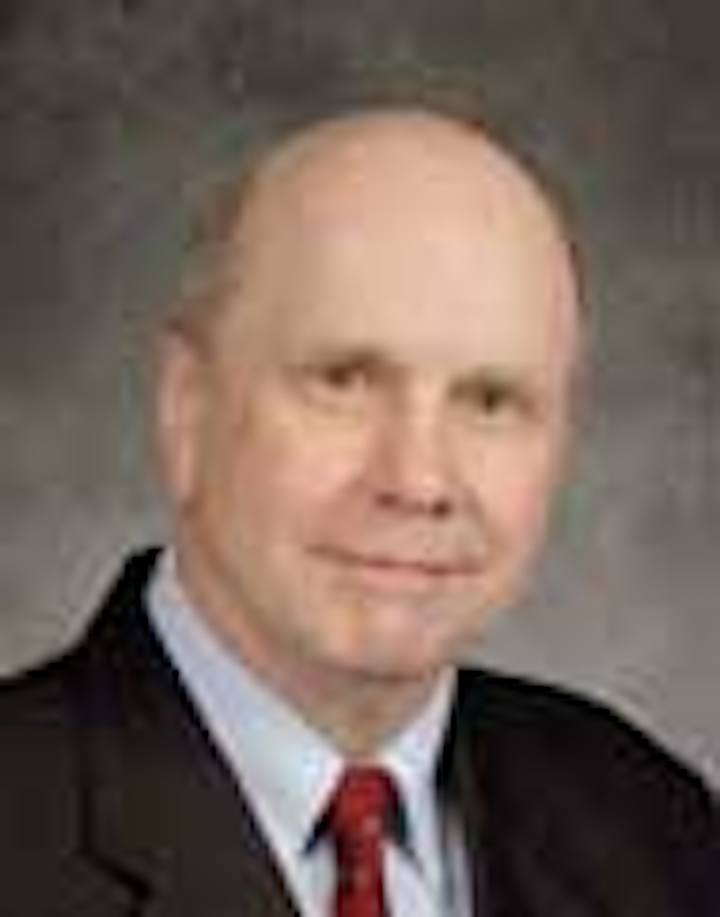 | | | |
| --- | --- | --- |
| | | Gene Kliewer • Houston |
TheSubsea Tieback Forum & Exhibition in the Henry B. Gonzalez Convention Center in San Antonio set another attendance record.
Interest in this year's event was buoyed by a steadily resurgent subsea market. According to Rystad Energy, the subsea market has been growing since 2011, and expenditures this year are forecast to reach $45 billion. From 2013, Rystad expects operators' subsea expenditures to grow by an annual rate of 15%, to $115 billion in 2020.
A record number of attendees were at the opening plenary session to hear remarks from Jon Sonka, project engineering manager with ExxonMobil Development Co., followed by the keynote by Clay Vaughn, vice president, deepwater projects, ExxonMobil Development Co., titled "A view of subsea developments in 2014 and beyond."
Marilyn Tears, Julia project manager for ExxonMobil Development Co. updated theJulia deepwater project in the GoM, and discussed the ways in which the company was building on industry knowledge to successfully complete the tieback project.
The conference theme this year, "Sharing the Knowledge," extended to the exhibition floor, which featured 230 exhibiting companies from around the world.
At its booth, EMAS AMC displayed a detailed model of its newbuildLewek Constellation, an ice-classed, high-end, multi-lay offshore construction vessel with ultra-deepwater pipelaying and lifting capabilities, making it an ideal choice for projects requiring a versatile vessel for a diverse scope of work.
Among the featured technology was FMC Technologies' new high-speed, helico-axial multi-phase subsea boosting system, which it developed in tandem with Sulzer Pumps Ltd. Designed for harsh subsea applications, the helico-axial pump is powered by a 3.2-MW permanent magnet motor and can withstand pressures up to 5,000 psi. Permanent magnet motor technology translates into less maintenance, greater speed, efficiency, and power for subsea processing, FMC said.
Emerson Process Management showed its new subsea multi-phase meter with Roxar Zector technology. The multi-phase meter gives accurate and real-time characterization of flow patterns and provides previously unavailable information, including multiple flow velocity data and near wall measurements.
Serimax discussed the Saturnax 09 multi-process bug and band welding system for premium pipes and tubes. Serimax says that the new technology offers enhanced productivity and quality as a result of its multi-welding capabilities and two independent dual-torch system. It is also possible to deploy up to four synchronized bugs on pipes more than 22 in.
New flow assurance technology was included. Baker Hughes showcased its FATHOM subsea-certified chemicals, a series of new flow assurance treatments designed for deepwater. The company said FATHOM certification helps confirm low band high-temperature stability as well as high-pressure deliverability.
Dow Corning highlighted its new XTI-1003 RTV silicone insulation for flow assurance. The material is designed to help get reliable, cost-efficient and lower-risk subsea wet insulation on high-pressure/high-temperature equipment in deepwater.
The2015 Subsea Tieback Forum & Exhibition will take place March 3-5 in New Orleans.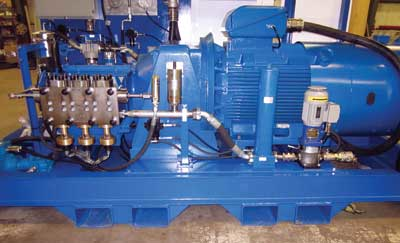 Umbilical cleaning and checking requires a test rig that can flush the entire umbilical length and submit it to a pressure test. RMI Pressure Systems has such a rig that can be used offshore. An RMI customer, a manufacturer of bespoke umbilical products, wanted a test rig that was enclosed in a steel framework to allow for lifting by a crane, to fit inside a standard cargo container, and to serve for protection. The heart of the system is the pump capable of producing pressures to 15,000 psi (1,035 bar) with flows between 3 - 15 gal/min (11 - 56 l/min). The test rig also filters the test fluids to prevent umbilical contamination. RMI designed the steel frame of the test rig around its Trimax S250 high pressure pump controlled by a Toshiba variable frequency drive (VFD) and Omron PLC.
Noble Energy orders subsea equipment for GoM, eastern Mediterranean
Aker Solutions has contracts to provide Noble Energy with umbilicals andsubsea equipment for offshore developments at Gunflint and Rio Grande in the deepwater Gulf of Mexico and the Tamar Southwest development in the eastern Mediterranean.
In the GoM, two electro-hydraulic steel tube umbilicals will be used to control a subsea production system at the Gunflint field at a depth of about 6,000 ft (1,830 m). Aker Solutions will also deliver electro-hydraulic steel tube and gas lift umbilicals, and subsea controls distribution equipment to the Rio Grande project in 7,200 ft (2,200 m) water depth.
For Tamar Southwest, Aker Solutions will supply subsea distribution equipment and a 7.5-mi (12-km) infield umbilical to be installed at a depth of about 5,500 ft (1,675 m).
The projects will be completed in 2014 and 2015.
OneSubsea to supply production equipment offshore Egypt
OneSubsea has secured a contract worth over $80-million from Pharaonic Petroleum to supply four well systems, including subsea production equipment, wet gas flow meters, HIPPS, and installation and operational spares. This is an expansion of the Taurt development to which OneSubsea supplied equipment in 2006.
The development is approximately 43 mi (70 km) offshore Egypt. This field was the first to use the OneSubsea Broadband Communication System, which provides high speed fiber-optic communication for long step-outs.
OneSubsea ships milestone tree
OneSubsea has shipped its 100th subsea tree from its manufacturing facility at Tanjung Pelepas in Johor, Malaysia.
The facility has been operating since 2007 making subsea wellhead systems, valves, and trees across the globe. The first subsea tree manufactured at the Johor facility was shipped in 2008.
"Our Johor facility is one of the premier manufacturing facilities in Malaysia. This milestone would not have been achieved so quickly without the hard work and dedication of our local employees," said OneSubsea CEO Scott Rowe.