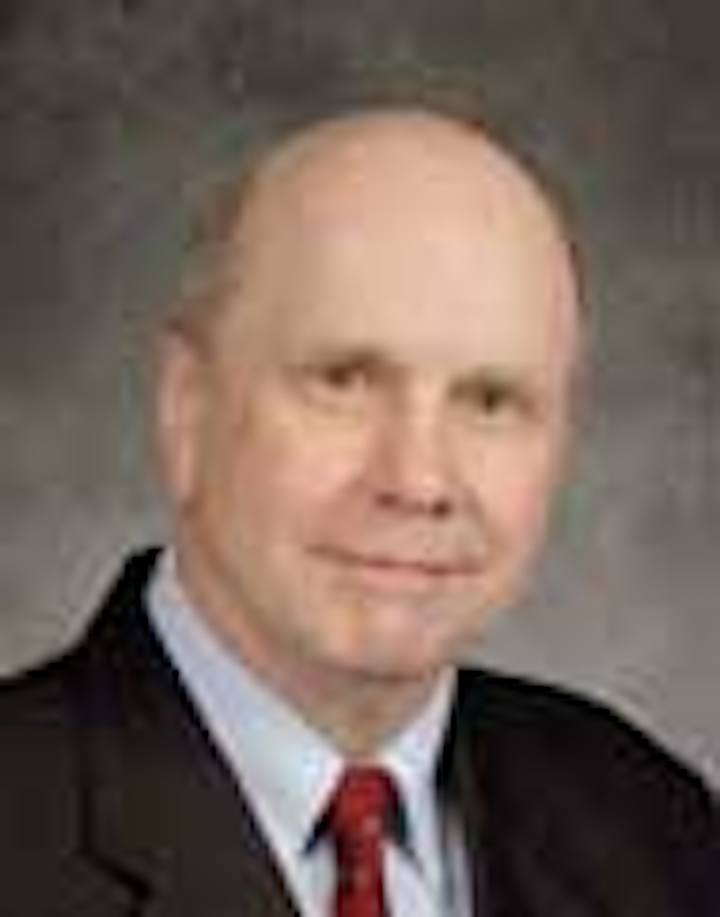 | | | |
| --- | --- | --- |
| | | Gene Kliewer • Houston |
DNV GL has launched a new certification scheme covering subsea equipment and components. The target is to increase quality control and efficiency through standardization.
Some of the benefits enumerated by DNV GL of the new standard and certification are as follows:
Provide a predictable set of documents for integrators, equipment owners, or operators; there will be a consistent set of quality activities required of all suppliers in a project.
Reduce risk for the integrators and owners by having much of the verification and review work completed on site at sub-suppliers prior to being shipped to integrators' sites for assembly. Risks will also be identified at earlier stages of a project.
Improve quality and, therefore, safety by increasing the suppliers' familiarity with the requirements and specifications via the unified and efficient deployment of quality control plans for the individual projects.
Reduce pressure on the global supply chains by facilitating the use of subcontractors for inspection and surveillance services.
Enable suppliers to stock long-lead items. Short lead time is important in the development of marginal fields and tiebacks.
The DNV GL standard aims to help interpret existing API and ISO standards, and the certificate will provide operators with confidence that fabrication quality is being controlled and assured.
"For operators, it will reduce costs without sacrificing quality, innovation, or safety and subsequently shorten lead times. For suppliers, it will increase predictability and enable the strategic stocking of long-lead items," said Bjørn Søgård, segment director for subsea at DNV GL – Oil & Gas.
In a related step, Statoil has asked DNV to organize a joint industry project to develop subsea processing equipment interface standards.
"Think of the modules as LEGO bricks. By having standardized module dimensions which may be assembled using standard tie-ins, we may combine technology from different suppliers and also cover several needs through subsea solutions. This will reduce costs and increase volume," says executive vice president of Technology, Projects & Drilling in Statoil, Margareth Øvrum.
"Statoil believes that this standardization initiative will help increase the number of business cases for subsea processing and reduce the cost of new projects. Standardization will be important to secure a strong and coordinated approach to the supplier industry in order to achieve the goal of more profitable subsea developments."
A first step for the JIP will be to collect ideas, comments, and suggestions from suppliers regarding the areas they believe will benefit from standardization.
New vertical subsea tree revealed
GE Oil & Gas has unveiled its Deepwater Vertical Xmas Tree. It is rated for depths to 3,000 m (9,840 ft). It can be deployed with GE's next-generation remote electronics canister, the SemStar5-R. The company also says its ModPod subsea control module with a 220 km (137 mi) range is designed to complement the DVXT's modular layout, with a flexible network that can benefit future field expansion and enhance access to remote wells.
GE says the new tree expands its products portfolio of pre-engineered, pre-qualified modular systems, designed to enable products to be brought to market faster.
Petrobras has awarded GE Oil & Gas a $300-million-plus contract to supply subsea manifold systems for presalt fields offshore Brazil, in water depths up to 6,500 ft (2,000 m).
The scope includes eight manifolds that will feature retrievable injection modules to allow water-alternated-gas injection for up to four wells, and system integration with subsea controls.
All equipment will be manufactured in Brazil.
In Brazil during Rio Oil & Gas, GE Oil & Gas presented its work on the Naxys A10 integrated acoustic monitoring equipment. The sensor uses acoustic sensing to identify potential problems related to subsea operations and to find any leaks that may be harmful to the environment.
Baker Hughes, Aker Solutions get OK on subsea production alliance
Baker Hughes Inc. and Aker Solutions have received regulatory approvals to form a Subsea Production Alliance. The intent was announced earlier this year when the companies agreed to form an alliance to develop technology for production solutions designed to boost output, increase recovery rates, and reduce costs for subsea fields.
The alliance is expected to combine Aker Solutions' subsea production and processing systems with Baker's well completions and artificial lift technology to deliver reliable, integrated in-well, and subsea production solutions that help mitigate risk, accelerate output, and extend the life of subsea fields.
In addition, the team aims to advance industry's well-intervention capabilities to optimize efficiency and reduce risks in subsea developments.
Cameron shows new subsea controls system
Cameron has introduced the Mark IV control system with three-points of distribution (PoD) design as an option for its subsea BOPs.
Cameron introduced the first multiplex BOP control system for subsea drilling and has developed the patent-pending three-PoD stack design to provide additional redundancy. Adding a third PoD can improve the subsea control system's availability to as much as 98%, and reduce the likelihood of a PoD-related stack pull by up to 73%, the company said.
The new PoD design also offers increased functionality in a smaller, lighter package. The simpler design can reduce leak paths by using 50% less tubing compared to the company's previous two-PoD design. Additionally, the number of available functions has increased 33% to accommodate newer, eight-cavity stacks. PoD size was reduced 26%, and weight is one-third less than other control PoDs.
---
Siemens to acquire Dresser-Rand
Siemens has agreed to acquire Dresser-Rand for $7.6 billion. The friendly takeover bid is supported by Dresser-Rand's board of directors, according to Siemens. The transaction is expected to close by next summer.
"Given the vision Siemens has for Dresser-Rand as its oil and gas company, and its expressed wishes to build Dresser-Rand's product and service portfolio with some of the existing Siemens offerings that have previously been marketed separately into the oil and gas space, it is clear that this is a transaction that should create value for clients, as well as for both sets of shareholders, that would not have otherwise been achieved had Dresser-Rand not become part of the Siemens group," said Vincent R. Volpe Jr. CEO and president of Dresser-Rand.
"Our intention is to leverage these strengths by maintaining the existing company and brand name and selectively moving complementary products and services from the existing Siemens portfolio into Dresser-Rand enabling us to offer a much broader range of products, services and solutions to meet our customers' needs," said Lisa Davis, member of the Managing Board of Siemens AG.