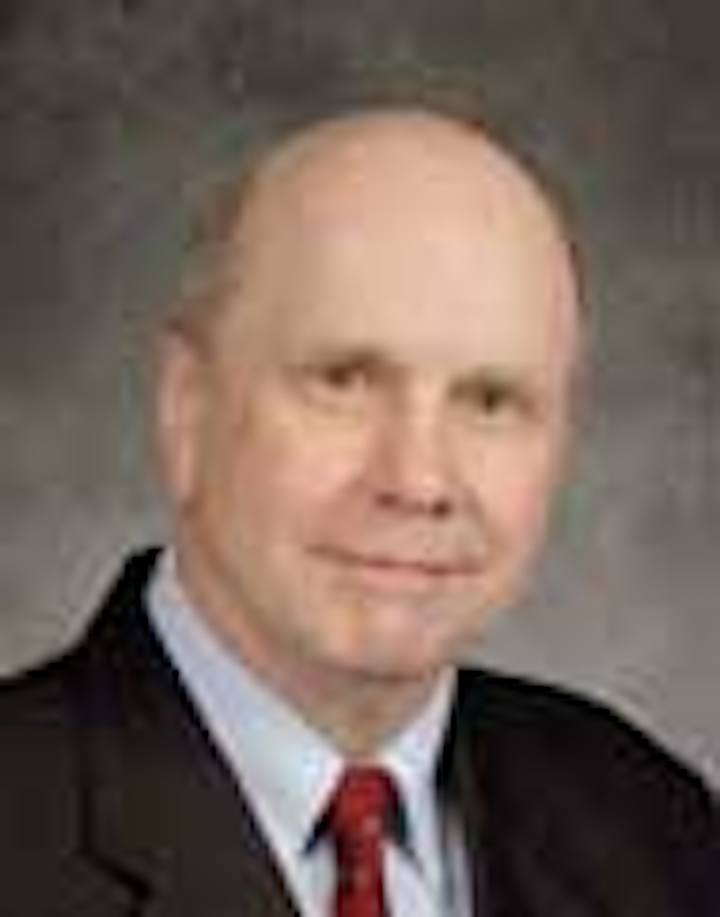 | | | |
| --- | --- | --- |
| | | Gene Kliewer • Houston |
EMAS AMC has finalized contracts with Noble Energy worth a combined $300 million for engineering, procurement, construction, and installation of subsea tiebacks for the Big Bend, Dantzler, and Gunflint field developments in the US Gulf of Mexico.
Project management, engineering, and procurement are under way in the company's Houston office, with fabrication of the 16 subsea structures and stalking and spooling of more than 160 mi (258 km) of line pipe in progress at the recently upgraded EMAS Marine Base facility in Ingleside, Texas.
Offshore execution is scheduled for 2015, using five of EMAS AMC's construction vessels including the newbuild, ultra-high tension, deepwater, reel lay and heavy-lift vessel theLewek Constellation.
PEMEX elects OneSubsea for deepwater GoM development
OneSubsea, the Cameron and Schlumberger company, has won a subsea production systems contract totaling more than $270 million for the Lakach deepwater project offshore Mexico. This is the first deepwater subsea field to be developed by PEMEX.
The scope of supply for the seven-well system includes subsea production equipment and tooling. OneSubsea will also provide installation and commissioning services. Deliveries are expected to begin in June 2016.
Wild Well adds capping stack in Singapore
Wild Well Control Inc. has added a new subsea well control capping stack to its Singapore location. The capping stack is Wild Well's second unit; the first capping stack unit is located in Aberdeen. The full intervention system at each location includes a capping stack, debris removal shears, hardware kits for the subsea application of dispersant and inhibition fluids at a wellhead, and ancillary equipment.
The new 18¾-in., 15,000-psi capping stack is available for a variety of offshore conditions and designed for subsea use in water depths to 10,000 ft (3,048 m). The system is maintained in a state of readiness and can be transported by sea or air.
GE opens subsea technology research center
GE has opened its $500-million Brazil Technology Center that focuses on subsea oil and gas technology with special attention to seabed processing research and development.
Also at the center, GE and BG Group are combining work on using real-time data to improve offshore drilling. And, GE and Petrobras are looking into development of improved seabed oil/water separation.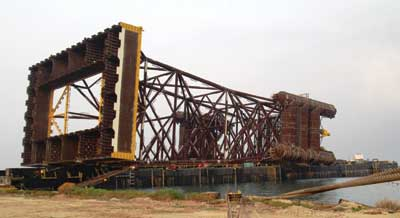 McDermott International Inc. has delivered the riser support structure (RSS) for the INPEX-operated Ichthys LNG Project's subsea umbilical, riser, flowline development. The 7,200-ton Ichthys RSS accounts for more than 25% of the total 28,700 tons of subsea structures that the company is fabricating for the Ichthys project. The RSS connects the field's subsea infrastructure to a semisubmersible central processing facility. It is comprised of a tower, more than 328 ft (100 m) tall, with an arch 410 ft (125 m) long also designed and fabricated by McDermott to be installed at a later date, to support 25 large-diameter flexible risers and dynamic umbilicals. (Photo courtesy Business Wire)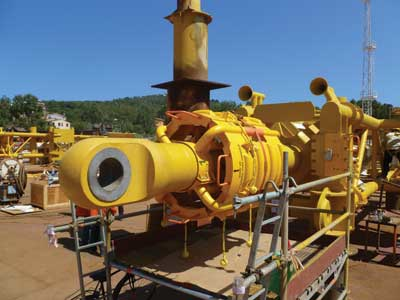 Saipem has selected BMT Scientific Marine Services to supply the riser integrity monitoring systems for the Lula Norte and Lula Extremo Sul developments in the Santos basin presalt offshore Brazil. The Lula Norte and Lula Extremo Sul will incorporate BMT's ROV-Serviceable Subsea Strain Sensor Assembly. This allows for continuous monitoring and data collection, preserving the absolute bending and tension measurement while a single sensor is removed and replaced. Riser integrity monitoring systems measure bending moments and tensile forces in risers in order to provide end users with an understanding of the risers' condition. (Photo courtesy BMT Group)