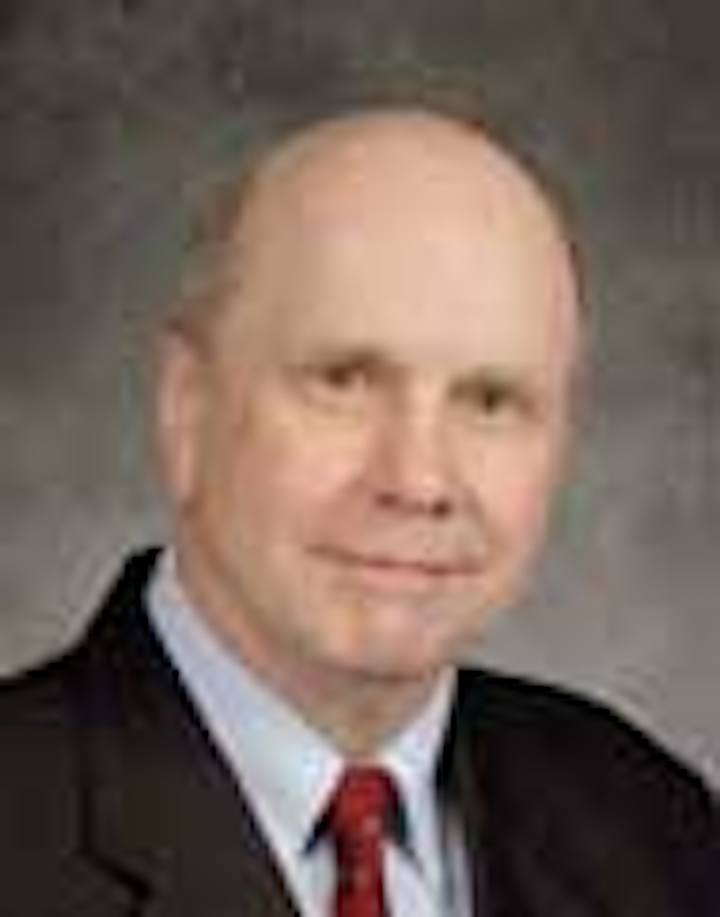 | | | |
| --- | --- | --- |
| | | Gene Kliewer • Houston |
OneSubsea, a Cameron and Schlumberger company, Helix Energy Solutions Group Inc., and Schlumberger have entered into a letter of intent to form an alliance to develop technologies and deliver services to optimize the cost and efficiency of subsea well intervention systems.
Upon agreement on the final terms the alliance plans to leverage the capabilities of Helix, OneSubsea, and Schlumberger to provide a fully integrated marine support with well access and control technologies.
The alliance focus will be aimed at increasing the operating envelope of today'ssubsea intervention technology. These objectives include the expansion of applications enabled by subsea well-access technology, and specific solutions for deep and ultra-deepwater basins and higher well pressure environments.
An important consideration is the evolution in the capabilities of Helix's vessels to provide well intervention and additional support services such as well commissioning, artificial lift support, and abandonment, which are usually performed usingdrilling rigs.
Subsea access, BOP market worth $10 billion by 2019
In a study by MarketsandMarkets, the BOP system market is expected to reach $5.8 billion by 2019, growing at a compound annual growth rate (CAGR) of 7.7%.
For the purposes of the study, it was assumed that the overall rig count would equal the number of BOP stacks. Further, it is assumed that a BOP stack consists of seven BOPs – two annular and five RAM type.
As per the rig count analysis,Asia/Pacific is the biggest market in terms of drilling activities, followed by North America and South America. However, as per the value market, the CAGR of Europe is the highest at 8.6% followed by the Middle East and Africa. By the end of 2019, the second market is expected to be dominated by the Middle East region.
According to the report, the leading manufacturers in the subsea well access system market are Cameron International Corp., National Oilwell Varco Inc., Proserv, Rongsheng Machinery Manufacturer Ltd., and UZTEL Ltd.
IHC Hytech to supply containerized air-dive spreads
IHC Hytech has an order from Bluestream for two containerized air-dive spreads. These systems consist of a containerized 1,800 mm (≈6 ft) decompression chamber with a full three-dive control panel and a separate machinery container modified to meet the customer's needs.
The complete containerized air dive spread has been certified by Lloyd's Register, as part of the increasingly stringent regulations.
IHC Hytech will supply the chambers in 20-ft (6-m) containers and the dive control panel with the latest available technologies in dive monitoring and layout design. For example, it will be computerized with a remote readout and complete sensor package. The divers' data acquisition system will be installed in a 19-in. rack with two radios, inline breathing gas supply, oxygen percentage monitoring, video systems, and various alarm units among other features.
WFS, Fugro combining to offer wireless ROVs
WFS Technologies and Fugro Subsea Technologies have agreed to offer subsea wireless capability on all FCV Work Class ROVs from 2015 onward.
This agreement means that Fugro ROVs will be able to communicate with all Seatooth-enabled subsea devices, such as WiPS (wireless pressure sensor), Pipelogger (wireless pipeline integrity monitoring platform), and video (wireless video camera) wherever in the world they are deployed.
The integrated systems support three functions:
High speed data for video streaming and downloading data from wireless dataloggers
Medium speed data for command and control of remote wireless devices
Wireless wake up remote devices from a very low power state.
"This partnership is an industry-first, integrating wireless technology with ROVs in the factory rather than in the field. It will accelerate the successful completion of subsea projects," said Ian Crowther, executive VP, WFS Technologies.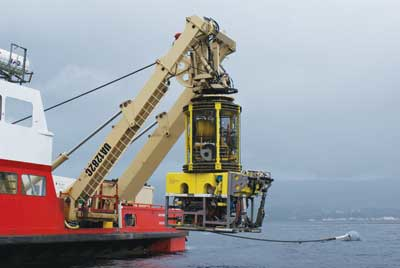 In what it says is the world's first training course in work class ROV operations the Underwater Centre in Fort William has started a five-week course – An Introduction to Work Class ROV Operations – at the Centre on the shores of Loch Linnhe, a tidal sea lake, on Scotland's west coast. The syllabus for the course includes ROV industry familiarization, electrical and electronic systems, a two-day high-voltage awareness course, an introduction to hydraulics, working at height training, ROV operations, including pre and post-dive checks, Launch & Recovery operations, piloting an observation class ROV and Triton XL26 in an operational environment, and an introduction to ROV maintenance, including electrical retermination of armored umbilical and tether. The Centre also has two workshops – a Mechanical Workshop, which houses two of the work class ROVs, the TXL27 and 32 – and an Electrical Workshop where other parts of the practical training take place, including fiber optics and electrical and electronic systems. Industry support, including the provision of hardware for the training, comes from companies such as Fugro, Technip, Lawsons Engineering, Forum, Kongsberg, FMC Schilling Robotics, and Digital Edge. (Photo courtesy Underwater Centre in Fort William)