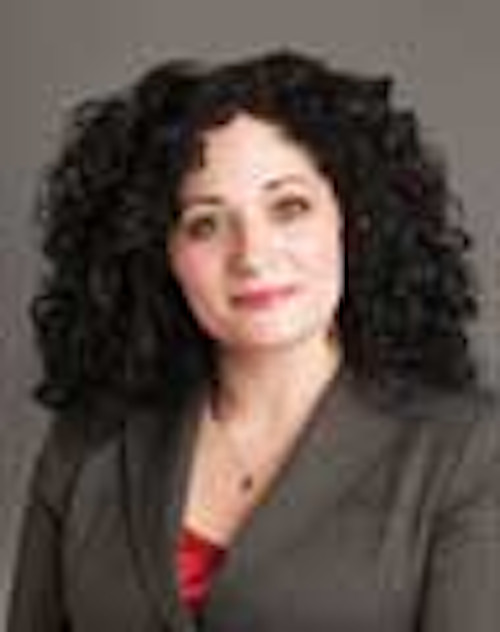 | | | |
| --- | --- | --- |
| | | Sarah Parker Musarra • Houston |
While the lower-for-longer oil price has made, for the most part, the sanctioning of large offshore projects financially unviable, a recent report by analyst Douglas-Westwood (DW) found that the subsea sector could be turning around. The reality of current market conditions can be tempered by a long-term view of the fact that subsea development will remain a critical aspect for future field developments as new reserves are found in more remote and deepwater basins, Mark Adeosun, of DW London, wrote.
One reason given was that majors have opted to focus on subsea well tiebacks, as the analyst noted that floating production platforms are growing scarcer.
In the days after Adeosun's update was released, a few announcements were made that could serve as illustrations. Centrica Norge announced that it had submitted development plan for the shallow-water Oda (ex-Butch) field in the Norwegian North Sea to the Norwegian Ministry of Petroleum and Energy. Located 13 km (8.1 mi) east of the BP-operated Ula complex, Oda's proposed development plan calls for a four-slot seabed template with two production wells and one water injection well, tied back to the Ula platform, now operated by Aker BP.
According to Faroe, a partner in both Oda and Ula, the tie-in is an innovative solution that involves reusing the existing Oselvar infrastructure (Faroe 55% and operator) from the Ula platform.
Centrica's plan is progressing, as Subsea 7 was later awarded an engineering, procurement, construction, installation, and commissioning (EPCIC) contract for the Oda-Ula tieback, as well as a separate award from Woodside Energy for the Greater Western Flank Phase 2 tieback off Western Australia.
Further evidence is Statoil's recently submitted plan for the development and operation of the Trestakk discovery on the Halten Bank. Once again, we see a tieback helping to enable the project's progress: The operator plans tie the 76 MMboe discovery back to the Åsgard A oil production vessel, with startup anticipated in 2019.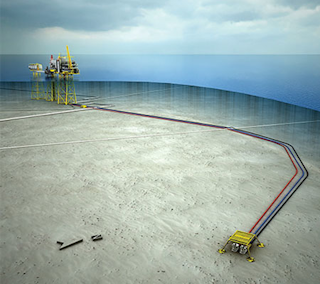 Centrica Norge's proposed development plan for Oda calls for a four-slot seabed template with two production wells and one water injection well, tied back to Aker BP's Ula platform. (Image courtesy Centrica)
Returning to the DW report, the analyst found many original equipment manufacturers (OEM) recording a decline of about 40% in their subsea backlogs compared to 3Q 2015, which it said was an indication that the subsea industry is at a crossroad. Adeosun noted that, with substantial cost-cutting already achieved, and as E&P companies continuing to squeeze their supply chains, there is reason for optimism that E&P companies will be able to sanction new projects, with many needing to ensure production inventory remain high.
Once again, quickly following the update, BP sanctioned its $9-billion Mad Dog Phase II project in the deepwater Gulf of Mexico. Bucking the tieback trend, BP envisions a new floating platform with the capacity to produce up to 140,000 b/d of crude oil from up to 14 production wells. First oil is expected in late 2021.
In 2013, BP and its Mad Dog partners decided to re-evaluate the project, and the operator said that it worked with co-owners and contractors to simplify and standardize the platform's design, reducing the overall project cost by about 60%. The project, which also includes capacity for water injection, is projected to be profitable at or below current oil prices, the E&P noted.
Bob Dudley, BP Group CEO, said: "This announcement shows that big deepwater projects can still be economic in a low price environment in the US if they are designed in a smart and cost-effective way."
DW's report continued by noting that many operators will also be aiming to take advantage of the price pressures on the supply chain due to the current market downturn. The current woes experienced by OEMs due to limited order intake over the past two years could evolve into long-term stability, as the industry continues to collaborate and resize itself.
More good news from the analyst firm was that it felt that subsea tree orders have bottomed out, with mega subsea projects such as Mad Dog Phase II, Anadarko's Shenandoah, Eni's Zabazaba and its commitment to the Coral South project offshore East Africa all expected to be sanctioned in 2017.
DW expects a trough in subsea tree installation to linger well into 2017 and 2018. However, installation is expected to grow at 4% compound annual growth rate over the next five-year period, an indication of a light at the end of what has been a long tunnel.
Dalmatian gets subsea boosting system
Murphy E&P has awarded Subsea Integration Alliance a deepwater integrated subsea EPCIC contract for the Dalmatian field in the Gulf of Mexico.
The contract calls for the supply and installation of a subsea multi-phase boosting system that includes topsides and subsea controls, as well as a 35-km (22-mi) integrated power and control umbilical.
This is the first EPCIC project award for Subsea Integration Alliance, which was formed in July 2015 between OneSubsea and Subsea 7. The alliance enables a turnkey integrated project from design through supply, installation, and commissioning. Offshore installation activities are scheduled for 2018.
Mike Garding, president, OneSubsea, Schlumberger, said: "This fit-for-purpose subsea boosting technology will improve Murphy E&P's ultimate recovery through a cost-effective, record tieback. The innovative business model of the alliance further contributes to greater certainty of cost and return on investment."
Subsea 7's CEO Jean Cahuzac added: "This contract recognizes our successful alliance model that brings together Subsea 7's SURF technology and extensive track record in delivery of large-scale complex EPCIC projects, with OneSubsea's reservoir and subsea production, and processing systems technologies. "Our alliance presents Murphy E&P with many opportunities to improve their field economics, and reduces complexity, cost, and risk to achieve production objectives safely, on time and within challenging cost targets."
Fugro halts divestment
Fugro NV has decided that it will no longer pursue the divestment of its subsea services business in Asia/Pacific to Shelf Subsea. The company said that the parties were unable to reach agreement on some closing conditions, and that it would no longer pursue the transaction.
As a result, Fugro will retain the vessels, ROVs, other equipment and personnel related to the business. In addition, it will not acquire an equity interest in Shelf Subsea, as was previously communicated. The subsea services activities in Asia/Pacific will be incorporated in and reported as part of the Marine division in the new divisional structure as of 2017.
Fugro will continue to explore partnership opportunities to reduce its exposure to the larger vessels used for the installation and construction part of the business.