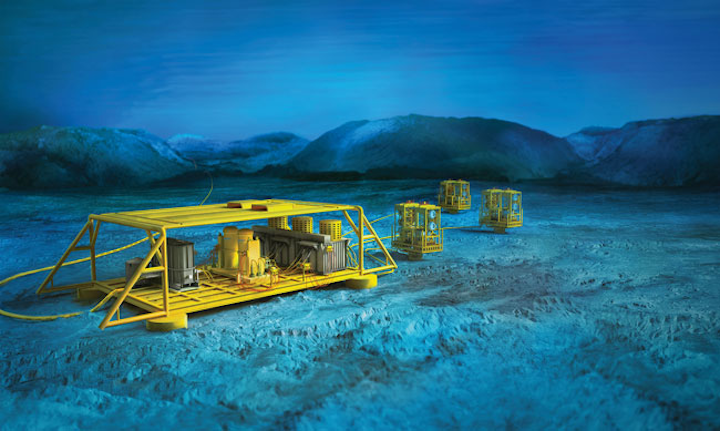 | | | |
| --- | --- | --- |
| | | Sarah Parker Musarra Houston |
Saipem and Siemens have signed a joint development agreement aimed at qualifying and promoting an open standard subsea control system for Saipem's Subsea Bus architecture based on Siemens Subsea DigiGrid. Siemens, through its Subsea entity, will support Saipem in realizing the Saipem Subsea Bus architecture, by adapting and further developing the Siemens Subsea DigiGrid digitalization, control, and communication portfolio into a customized subsea control system. This system is one of the key enabling elements of Saipem's technology platform for subsea processing systems, and, the companies said, it will be the first control system in the market promoting a modularized and standardized subsea system through open framework architecture.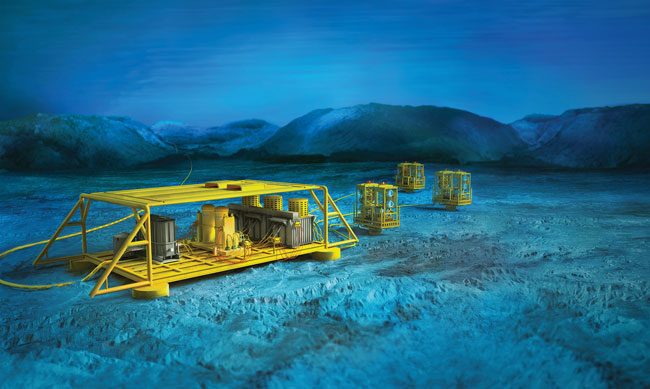 Siemens and Saipem will be partnering on qualifying and promoting an open standard subsea control system for Saipem's Subsea Bus architecture, which is based on Siemens Subsea DigiGrid. Shown here is Siemens' Subsea Power Grid, which the company has called 'one of the key enablers for large-scale subsea processing.' (Image courtesy Siemens)
The Saipem Subsea Bus is an extendable open framework platform of software and hardware components, including development and debugging tools, designed to ensure full support for and integration into all subsea applications. The combined system will be capable of controlling an all-electric configuration, ideally suited for subsea fields with long distances between wells and host facility.
Saipem CEO Stefano Cao said: "This technology cooperation agreement with Siemens marks a further step for Saipem along the road to the development of Saipem's subsea processing systems. The open framework architecture will facilitate the unlocking of the supply chain and the achievement of cost savings through an innovative technological approach."
PEMEX visits Aberdeen on subsea mission
Senior officials from PEMEX recently completed a fact-finding mission to Aberdeen, visiting with Subsea UK. Organized in partnership with the Department of International Trade (DIT), the subsea-focused event included site visits to companies including GE Oil & Gas, Aker Solutions, Hydrasun, Wood Group, BP, and ROVOP. The mission provided a broad but in-depth overview of the sector, covering how technology has evolved over the years to meet the demands of exploration and production companies as they move to harsher and more complex environments in order to recover the world's oil and gas reserves, Subsea UK said. It continued by noting that PEMEX officials also gained an insight into the subsea industry from a UK perspective and as a global sector, looking at how subsea fields are developed, and how subsea systems are designed, installed, operated and decommissioned around the world. Each year, Subsea UK works with DIT to organize trade missions to Mexico in a bid to increase business and trade opportunities.
EnerMech to prep, test Prelude subsea kit
Technip Oceania has awarded EnerMech a pre-commissioning contract for Shell's Prelude FLNG project, 230 km (143 mi) offshore northwest Australia. The scope covers pre-installation filling of the risers, riser leak testing, pressure monitoring of the umbilical and electrical steel flying lead during pipelay, and electrical flying leads/umbilical testing.
Works will be conducted at the offshore location, with engineering and project management handled from the company's Perth base.
Last April, GE Oil & Gas announced it had started manufacturing four high-pressure/high-temperature dynamic flexible risers for thePrelude vessel. GE has worked with Shell on the project since 2011, following an initial order for turbomachinery equipment. The companies since collaborated on the subsea flexibles scope to ensure that the raw materials and proposed end-product meet quality and technical requirements.
Some other subsea contractors on the project include Technip, contracted in 2012 for the subsea installation work, and DOF Subsea. The latter was awarded a five-year inspection, maintenance, and repair contract to provide underwater services and a multi-purpose supply vessel last year.
JDR, Proserv form West Africa alliance
Subsea cables and umbilicals supplier JDR is expanding its presence in West Africa through a strategic alliance with Proserv Instrumentation.
JDR will establish a service and maintenance base at Proserv's operations center in Port Harcourt, and the two companies plan to offer combined subsea solutions and local content support to the West African market. In JDR's case, the offering will include maintenance and offshore installation services, product termination and testing, and technical training.
In recent years, the company has supplied intervention/workover control systems to offshore projects including Total's Egina, Kaombo, and Moho Nord off Nigeria, Angola, and Congo, respectively. It also delivered a hybrid steel umbilical to the ABO 12 field offshore Nigeria, and has since invested in a technical test and repair container for umbilical and reeler management.
The announcement came recently after news that Proserv was awarded a multi-million dollar contract from Premier Oil for work offshore Indonesia. The company will supply a subsea control system and associated equipment for the Bison, Iguana and Gajah Puteri development project in the Natuna Sea. The scope of supply is a three-well subsea control system, which includes the company's Artemis 2G subsea electronics module, tied back to the Naga and Pelikan platforms.