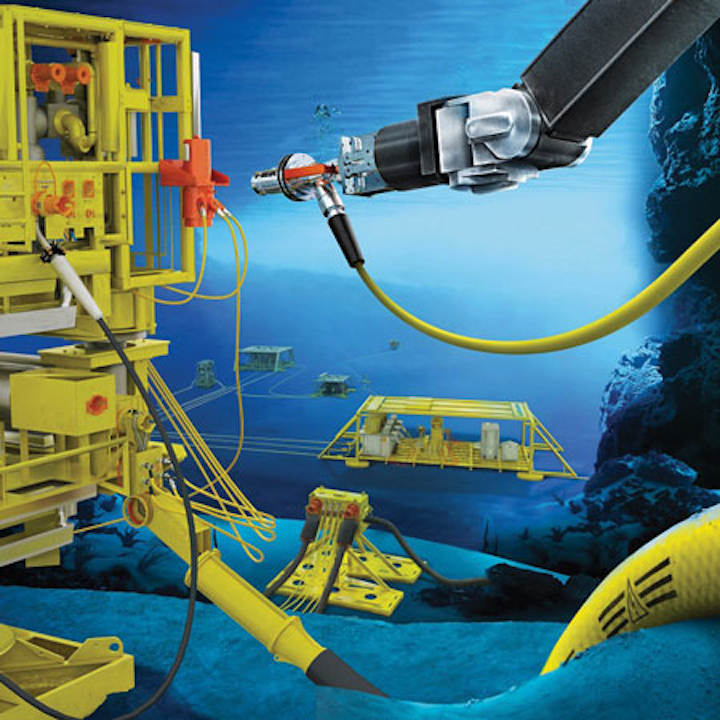 | | | |
| --- | --- | --- |
| | | Jessica Tippee Houston |
Eni Norge has joined the Siemens Subsea Power Grid joint industry program (JIP). Siemens Subsea is developing what it describes as a complete subsea power network. Chevron leads the JIP with partners including Statoil, ExxonMobil, and Petrobras. One aim is to develop large-scale subsea processing.
The Subsea Power Grid will provide oil companies with tools they need for subsea processing on long step-outs, in deepwater (up to 3,000 m/9,842 ft) and in more remote areas.
Siemens Subsea power solutions are also emerging to help companies increase oil recovery from existing fields. The program, which includes manufacturing, testing, and qualification of complete power modules in a system configuration, is currently in its final stage, after which the solutions will become commercially available to offshore oil and gas operators.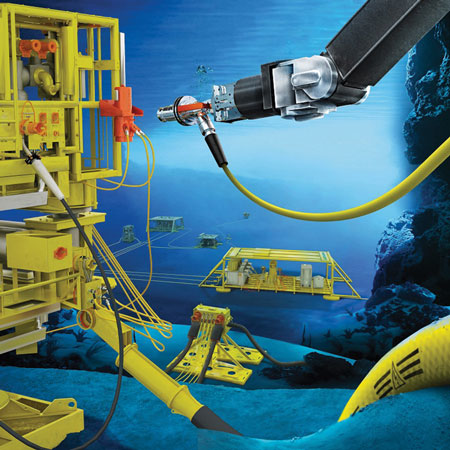 The Subsea Power Grid will provide oil companies with tools they need for subsea processing on long step-outs, in deepwater (up to 3,000 m/9,842 ft) and in more remote areas. (Courtesy Siemens)
Åsgard subsea compressors close to full availability
The two subsea compression trains at Statoil's Åsgard field in the Norwegian Sea have exceeded 25,000 hours in operation with availability close to 100%.
According to MAN Diesel & Turbo, which supplied the HOFIM motor-compressor units, the limited interruptions to date were caused by failure of the power supply from the host platform.
The motor-compressors supplied to Statoil's contractor Aker Solutions should help extend the productive life of the Åsgard field reservoirs by a further 15 years, in which more than 306 MMboe should be produced.
MAN Diesel & Turbo/Statoil's qualification program called for a design that could withstand the harsh conditions of subsea environments. The adapted subsea HOFIM features a tailored motor solution, casings designed for pressures up to 220 bar (3,191 psi), a seven-axes active magnetic bearing system, and a cooling gas extraction system.
Compressors maintain output as reservoir pressure at gas-producing fields drops over time. The two 11.5 MW HOFIM units at Åsgard are the world's first compressors to operate 300 m (984 ft) below sea level.
Petrobel alters Zohr offshore construction campaign
Saipem has finalized offshore contract variations valued at $900 million with Petrobel for activities related to the "Optimized Ramp Up" phase of the deepwater Zohr gas field development offshore Egypt.
Petrobel, a joint venture between IEOC, an Eni subsidiary in Egypt, and Egyptian General Petroleum Corp., is managing the development on behalf of PetroShorouk, a joint venture between Egyptian Natural Gas Holding and IEOC.
Current variations to the agreed workscope include installation of a 30-in. gas export pipeline and an 8-in. service pipeline, and EPCI work in up to 1,700 m (5,577 ft) for four wells and installation of umbilicals. Works are due to be completed by the end of 2018.
Saipem will deploy various vessels including its deepwater pipelayerCastorone, the subsea field development ship Saipem FDS2, the subsea construction vessel Saipem 3000, the Castoro 6, and the trenching barge Castoro 10.
Consortium targets more flexible charging of AUVs
A multi-company consortium is working with various universities to develop a universal interface to facilitate docking of autonomous underwater vehicles (AUV) with subsea structures.
Statoil is said to be the driving force behind the project, with Bergen-based pinless power and data specialist WiSub leading the consortium that comprises Bergen University, DOF Subsea, easySubsea, Federal University of Rio de Janeiro, Kongsberg Maritime, Saab Dynamics, Sonardyne, Statoil, Swire Seabed, and Warsaw University of Technology. The Brazilian coordinator is wireless underwater communication group easySubsea.
Results should lead to long-term remote operation of underwater vehicles through battery charging and high-bandwidth data transfer via a seabed-based docking station. Another target is to develop the ability to charge distributed sensor networks from AUV systems via bi-directional power transfer. The Research Council of Norway and Brazil's Finep are providing financial support.
According to WiSub, at present the battery life of seabed-based robotics typically does not extend beyond a day or two before recharging becomes necessary. The volumes of data collected by an AUV also require distribution and processing, typically to an onshore facility for analysis.
Connection to an underwater cabled network linking the seabed to shore is the chief means of achieving charging and data transfer; however connection systems that employ conductive pins have tight mating tolerances, sealing systems and limited mating cycles. By removing the pins from connections, repeatable reliable underwater connection and disconnection could be achievable.
WiSub's pinless connection systems deliver power and data electromagnetically across a seawater gap, relaxing mating tolerances and eliminating short-circuit possibilities.
Harvey Gulf, M² Subsea form Gulf of Mexico alliance
M2 Subsea has formed an alliance with Harvey Gulf Marine International to provide subsea ROV services in the Gulf of Mexico. The alliance will see Harvey Gulf's DP-2 survey support vessel theHarvey Bronco equipped with M2 Subsea's 150-hp Triton XLX34 ROV system. The Triton is a heavy duty work class ROV that is rated to 3,000 m (9,842 ft) depth. The system features a top-hat tether management system and equipped with a survey junction box and auxiliary hydraulics. The ROV will be used for inspections and light intervention activities.
M² Subsea CEO Mike Arnold said: "TheHarvey Bronco is a significant milestone for us as we continue to build on our successful vessel opportunities in the US and further enhance our overall service provision."