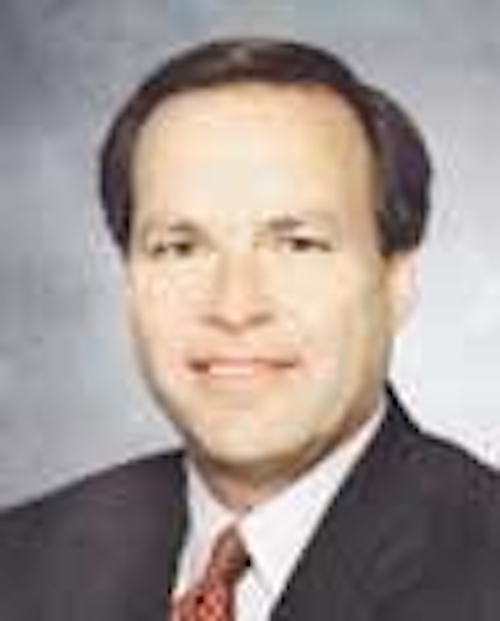 Jack B. Moore
Cameron
Last year, the editorial overview to Global Forecast 2003 highlighted three technologies as having the potential to be gamechangers in ultra-deepwater. These were expandable tubulars, dual-gradient drilling, and subsea processing. Over the next two to three years, Cameron plans to introduce another subsea technology that we hope will hold the same promise – the all-electric subsea tree.
Subsea operators have consistently cited reliability as the greatest shortcoming of subsea systems technology. When systems fail to perform as planned, the result is often not just a costly intervention, but lost production. Over the life of a typical 20-well subsea field development, this can amount to tens of millions of dollars, even when systems attain 98% or better reliability.
One of the most frequent sources of subsea reliability problems is the multiplex or electrohydraulic control system. Early, all-hydraulic systems evolved to electrohydraulic systems as water depths and required reaction times necessitated a technical change. Hydraulic leaks and electrohydraulic component failure are still inherent in systems using hydraulics to provide activation to components. Furthermore, umbilicals of increasing size and complexity are required at today's water depths, adding cost to the system as well.
But, what if all or nearly all of the hydraulics were eliminated and, along with them, the huge umbilicals and bulky subsea accumulator modules on the ocean floor? Cameron intends to unveil such a system at Offshore Technology Conference in May 2004. All-electric technology will provide another major boost to the subsea industry's ongoing goal of lower total system costs and enhanced production from underwater reservoirs.
Ten years ago, Cameron invented the SpoolTree, or horizontal tree. Horizontal tree technology lowered the cost of subsea installation and intervention and is now employed in roughly half of all new subsea projects annually. Vertical tree technology continues to be applied broadly, however, and is still viewed as an appropriate option in many subsea applications.
Cameron views the invention and eventual adoption of all-electric systems in similar terms. Traditional electrohydraulic systems will be used for some time into the future but will coexist with all-electric chokes and all-electric subsea production trees. Ultra long distance subsea tiebacks that test the technical limits of electrohydraulic technology and involve long umbilical runs will be a significant driver of all-electric system adoption. When paired with other nascent technologies, such as subsea processing and smart well completions, all-electric production equipment will facilitate a step change in subsea production economic performance.
The change will be seen in outcomes – more production with fewer problems. Of course, the proof of the pudding is in the eating, and actual performance will be the real test for bold new technology like this. Many companies in the industry, including Cameron, have a history of executing on innovation. Cameron looks forward to doing so again.
Jack B. Moore was named president of the Cameron division of Cooper Cameron Corp. in July 2003. Since joining Cameron in July 1999 as the vice president and general manager of the Western Hemisphere, he has played a key role in Cameron's growth and success. Prior to joining Cameron, he was with Baker Hughes Inc. for 23 years. Moore holds a BBA from the University of Houston and serves on the boards of PESA, Spindletop, UHAO, and MDUMC.