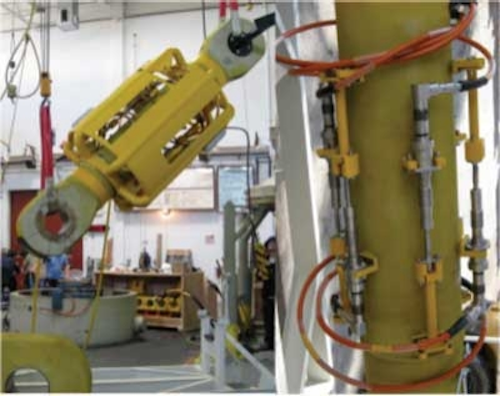 Eldon Ball • Houston
When oil prices move up, operating costs soon follow, and the current price trend is no exception.
IHS CERA of Cambridge, Massachusetts, reports that the costs of both building and operating upstream oil and gas facilities – already on the upswing – continued to increase in the past six months.
The IHS CERA Upstream Capital Costs Index (UCCI), which tracks costs associated with the construction of new oil and gas facilities, rose 5%, and the UCCI's counterpart, the IHS CERA Upstream Operating Costs Index (UOCI), which measures the operating costs for those facilities, rose 2% over the same period.
As might be expected, high-activity areas like Brazil led the rise, whereas low-activity areas such as the Gulf of Mexico, still recovering from government-imposed slowdowns, showed lower increases.
Costs for construction labor and engineering/project management posted strong gains, 9% and 6%, respectively, IHS reports. However, the rise in costs was driven mostly by South America and Asia. Demand was especially strong in Brazil, IHS says, where the country's aggressive development plans for ultra-deepwater presalt fields and the need to import talent drove rates upward.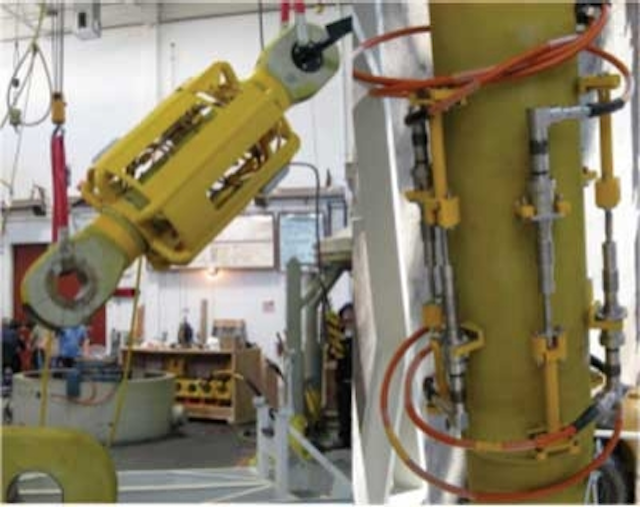 Subsea equipment costs rose 6%, IHS says, with new orders continuing to increase over the previous year due to increased activity, leading to longer lead times. Activity offshore Brazil and the North Sea drove the rise, compensating for limited declines in North America and Asia.
Offshore rig and offshore installation costs were once again the only two of the UCCI's 10 markets to register declines. The declines were driven by lower activity in the Gulf of Mexico, coupled with increased supply entering the market. However, both of these markets began to show upward movement in the latter half of the six-month period, says IHS, suggesting a possible change in momentum.
Manpower costs also climbed due to increased production levels and the extension of the life of existing fields in an attempt to take advantage of higher crude prices.
"Companies have had to draw from an ever-tightening pool of talent and this has made retaining personnel more difficult," said Jeff Kelly, a director in IHS CERA's cost consulting group. "Compensation is usually frozen during the year, but businesses are now granting more adjustments out of cycle, among other things, in an attempt to retain talent."
Logistics and wells costs rose 2% and 1%, respectively, IHS says. Logistics costs rose despite an oversupply of larger platform supply vehicles (PSVs) in some regions and rising food and fuel costs. High demand for PSVs and the departure of some vehicles to other regions kept day rates up. Also, service companies in the US Gulf of Mexico (GoM) have been hesitant to pass along rising food and fuel prices to operators due to competitive pressures. Emergency response and recovery vehicle (ERRV) costs have also held steady despite reduced activity in the US GoM, as operators used the time to send ships to dry dock for routine maintenance.
The indexes are proprietary measures of cost changes similar in concept to the Consumer Price Index (CPI) and draw upon proprietary IHS tools to provide a benchmark for comparing costs around the world. Values are indexed to the year 2000, meaning that capital costs of $1 billion in 2000 would now be $2.18 billion. Likewise, the annual operating costs of a field would now be up from $100 million in 2000 to $178 million.
Baker Hughes introduces wellbore cleaning system
Baker Hughes has introduced a wellbore clean-up and displacement system designed to improve efficiency and reduce operational risks in high-cost environments such as deepwater applications, horizontal, extended-reach, and deviated wells; deep wells; and wells with high dogleg severity.
The X-Treme Clean XP system is the latest generation cyclone-based system, which removes debris more efficiently as a result of the industry's highest allowable mandrel rotation speed, a non-rotating tool string, a large circulation area, advanced debris carrying capabilities, and higher-than-drill pipe tensile and torque ratings.
The system mandrel has an allowable rotation speed rated to 150 rpm, and is designed to achieve the highest cleaning efficiency for every application, the company says. Studies indicate that cleaning efficiency increases significantly at 90-120 rpm. Only the mandrel rotates; other system components such as scraper blades, the brush, and stabilizers do not rotate, which is critical to minimizing damage to the casing, liner, or riser.
According to Baker Hughes, the helical-shaped scraper and brush tools double the cleaning area and increase the annular circulation area, allowing fluid to circulate at high rates to reduce circulation and displacement time and the one-piece mandrel design allows higher-than-drill pipe tensile and torque rating, which mitigates operational risks.
Offshore horizontal wells
OGX Petróleo e Gás Participações S.A. has completed another horizontal well offshore Brazil in block BM-C-41 in the Campos basin. Well 9-OGX-39HP-RJS, named Pipeline Horizontal, identified a good reservoir based on a drillstem tests, the company says.
The well is the third successful horizontal well drilled by OGX. It went 1,000 m (3,281 ft) horizontally into Albian carbonate reservoirs at the Pipeline discovery, which was drilled in November 2009.
The test showed production capacity of 10,000 b/d of 19° API crude after acidification of six well intervals. OGX says well 9 demonstrated a high correlation with other wells in the Albian section, including calcarenites with excellent porosity with dolomitized and naturally fractured sections, and confirmed the extension of the Pipeline accumulation.
Deepwater well cap successful
BP has successfully tested a deepwater well emergency capping stack offshore Angola. The device, developed with Subsea 7, Oceaneering, FMC, and Cameron, is a modified subsea assembly of valves, spools, and fittings used to control flow. The capping device would be landed onto the top of a BOP once the top part, known as the lower marine riser package, has been removed.
A support vessel deploys an ROV to lock the well cap connector to the wellhead and to do post-closure monitoring of the operation using its on-board umbilical system to control the well cap subsea control module.
When the capping device has been seated onto the wellhead and locked in place, the support vessel and ROV close the well bore caps and then activate the umbilical system to power-up the well cap. The process can be reversed, recovering the device to the surface.
More Offshore Issue Articles
Offshore Articles Archives
View Oil and Gas Articles on PennEnergy.com