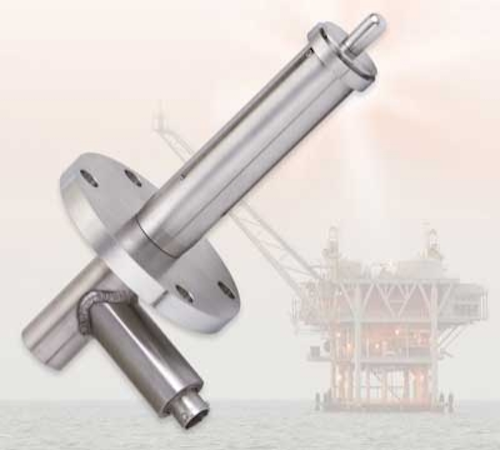 Gene Kliewer • Houston
A number of new, big subsea projects were announced recently. Here's a sampling:
McDermott International Inc. has a contract for deepwater engineering and construction offshore Western Australia that includes structural transportation and installation of subsea infrastructure at the Macedon gas project. McDermott says this is its first subsea, umbilicals, risers, and flowlines project in Australia. McDermott will carry out detailed engineering, procurement, fabrication, transportation, and installation of a 77 km (48-mi) 20-in (51-cm) diameter pipeline and will install subsea umbilicals and flexible flowlines using vessels its own fleet in water depths up to 180 m (591 ft).
Aker Solutions will supply three subsea production control umbilicals to Chevron for Jack & St. Malo in the Gulf of Mexico. The production control umbilicals will provide hydraulic, electrical, and fiber optic service to the Jack and St. Malo subsea fields. Scope of work includes three electro-hydraulic steel tube production umbilicals totaling 40 mi (65 km). Engineering, project management, and manufacturing be at Aker Solutions' facility in Mobile, Alabama. The Jack & St. Malo development is in the Walker Ridge area of the Gulf of Mexico in water depths of approximately 7,000 ft (2,100 m).
Petróleo Brasileiro S.A. has awarded GE Oil & Gas a four-year service agreement to deliver repairs, maintenance and retrofits on Petrobras' subsea equipment in the Campos basin offshore Brazil. The scope of the agreement, valued at approximately $120 million, includes service and repairs on more than 300 exploration and 250 production tools, as well as retrofitting six subsea production trees each year. GE will work from its Macaé Service Center in Rio de Janeiro state, which is currently undergoing a $30 million refurbishment and expansion.
In a move announced a few days before the one above, Petrobras said it awarded GE's Wellstream a long-term, $200 million-plus flexible pipe and subsea equipment logistics services contract to be supported from a dedicated new 55,000 sq m (592,015 sq ft), $90-million logistics base that GE will build next to Wellstream's existing site in Niterói.
FMC Technologies Inc. has signed to provide Shell Development (Australia) Pty Ltd with subsea production and associated topside systems for the Prelude field development off Western Australia. FMC will install and commission its equipment on the FLNG. FMC's scope includes seven large-bore subsea production trees, production manifolds, riser bases, subsea controls, and related hardware.
Tullow Oil has contracted DOF Subsea UK to provide jumper/spool installation offshore Ghana using the new multi-purpose support vesselSkandi Constructor. The 4.3-million contract covers design, engineering, fabrication, and installation. "The award of this contract is a significant win for DOF Subsea UK and underpins our ambition to further develop our subsea construction capabilities," said Garry Millard, managing director, DOF Subsea UK.
West Africa, Asia to lead subsea spending growth to 2015
The total 2011 to 2015 subsea capital expenditure is forecast to be more than $94 billion predicts Infield in its Subsea Market Report. West Africa is likely to be the strong market, with new demand from Ghana, Equatorial Guinea, and Congo (Brazzaville) joining the existing markets in Angola and Nigeria.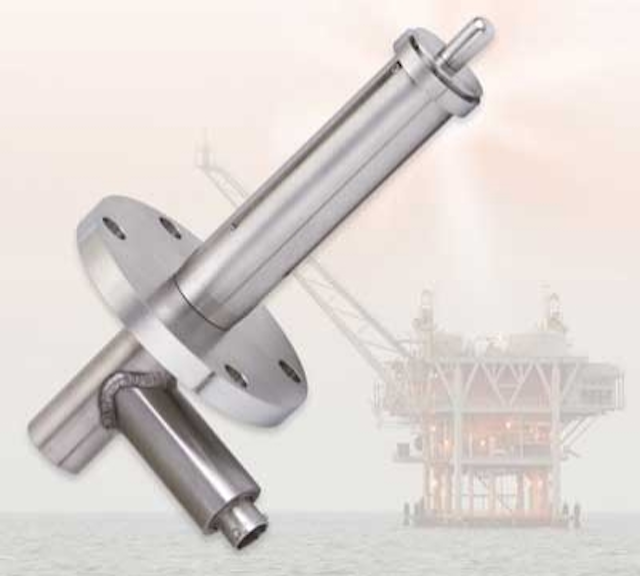 Chart shows relative subsea spending for the Top 10 subsea operators.
In contrast to the past five years, the biggest change will come on an upturn in activity offshore Southeast Asia and China from now to 2015.
Development drilling will account for the majority of subsea total capex over the next five years. The largest part of this development drilling expenditure is forecast for deepwater regions such as the US GoM, Angola, Brazil, and Nigeria. In addition, significant expenditure is expected for the detailed engineering, procurement, construction, and installation of equipment such as subsea trees, manifolds, and subsea processing units.
The Subsea Market Report highlights that operators are moving into deeper waters. This is indicated by the number of subsea trees expected to be installed in the next five years. Approximately 58% of these installations are forecast to lie in water depths of more than 500 m (1,640 ft) with a significant proportion in the ultra-deepwater environment – 1,500 m (4,921 ft) water depth and greater.
From 2011 to 2015, there are a number of announced subsea processing projects to be installed. These include seabed separation units at Total's Pazflor, and Petrobras' Marlim, Corvina and Congro projects, and seabed compression units in Statoil's Asgard projects among others.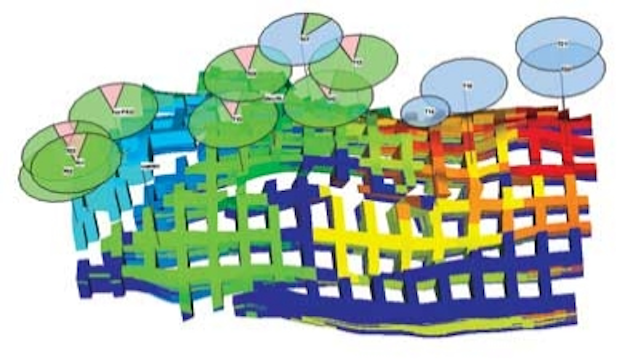 This is a schematic of the new mooring and risers planned for Galoc field offshore Palawan, Philippines. The Galoc Production Co. says it has approved an upgrade of the mooring and risers on theRubicon Intrepid FPSO. The project will involve retrofitting an external, non-disconnectable, turret mooring system. This part of the project is scheduled for 4Q 2011. While the FPSO is out of service to have the new turret installed, the seabed anchors and riser modifications will be performed at the field. The new riser system will allow Phase II development where flow from other area fields will be able to reach the FPSO.
More Offshore Issue Articles
Offshore Articles Archives
View Oil and Gas Articles on PennEnergy.com