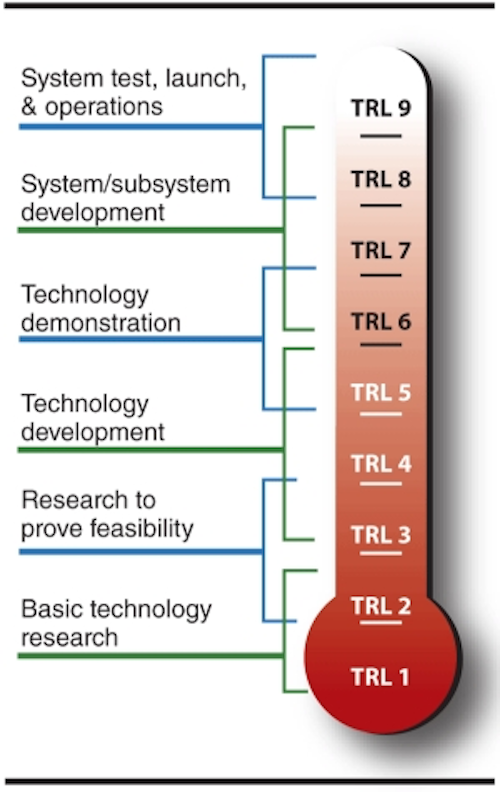 James Harpin
IHS
As a mature hydrocarbon province, the UK is characterized by declining average discovery size after decades of targeting the largest and lowest-risk prospects. While many studies suggest large volumes of hydrocarbons are still in place in the region, these resources likely will be in smaller accumulations and under more challenging conditions. These factors will make exploration and production activities more difficult. They are mitigated to an extent by a well-developed network of production infrastructure. Tapping into this network and sharing facilities allows new fields to be developed in a cost-efficient manner.
Extended-reach drilling from existing production platforms is one way to accomplish efficiencies. This makes it possible to bring a field onstream with only minor infrastructure modifications, and the project can capitalize on the benefits afforded to a platform development. Unfortunately, this only works for discoveries within a few kilometers of existing platforms. At greater distances, discoveries need to have minimal infrastructure requirements, and be tied back to existing platforms. From there, the discoveries can be controlled remotely so production can be processed and exported. Normally unmanned installations (NUIs) offer some benefits of manned production platforms, while subsea completions and manifolds provide lower development capex.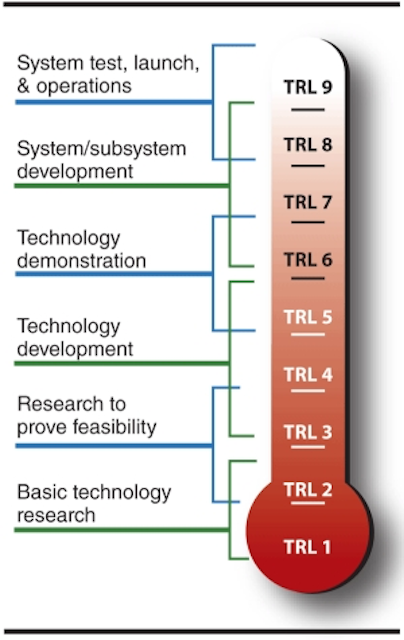 Between 2000 and 2010, approximately 150 offshore UK fields were brought onstream, which current estimates indicate will produce approximately 6.5 Bboe in total. Approximately 90 of these fields were developed as subsea tiebacks to existing production platforms, mainland receiving terminals, and even other subsea developments (through a process called daisy chaining). These subsea developments have estimated ultimate recoverable (EUR) reserves of 2.4 Bboe. This shows the importance of subsea developments in the UK. As well as having an impact on production, subsea developments have intangible benefits such as increasing longevity at production hubs; and, as with all field developments, they increase the amount of existing infrastructure, which in turn can be used by future developments.
During the past decade, the average size of a subsea tieback was 27 MMboe, which is substantially lower than the average size of a development with above-surface infrastructure (67 MMboe). Smaller fields are preferentially developed as subsea tiebacks because the small reserve size necessitates cost-effective development.
Approximately 40 small fields (< 10 MMboe) were developed from 2000 to 2010. More than half of them were developed with subsea infrastructure tied back to host processing and export centers. All of these small fields, with the exception of one, made use of existing infrastructure. This proves that, in the last 10 years, small field developments on the UK continental shelf (UKCS) have depended on the surrounding infrastructure. However, as the giant fields of yesteryear are depleted, abandoned, and decommissioned, the opportunities to tieback small fields will progressively decline.
To see what can be achieved by tieback, look at current projects. One of the most technically advanced examples in the UK is Total's deepwater (600 m, or 1,968 ft) Laggan-Tormore development west of the Shetlands. Consent to develop the fields was granted in March 2010, and first gas is anticipated in 2014. Total plans to install two six-slot subsea templates which will connect to a new gas processing plant at Sullom Voe by a new 140 km (87 mi) subsea pipeline and control umbilical. This impressive project, which is expected to cost £2.5 billion ($3.9 billion), aims to recover gas and condensate equivalent to approximately 230 MMbbl of oil.
The gas will be transported to the UK mainland through a combination of a new pipeline and Total's Alwyn North-St. Fergus pipeline (the only pre-existing infrastructure to be used in the project). While this vast project is far from typical, it illustrates what can be achieved with a subsea tieback. Also, Laggan-Tormore should encourage future exploration in this area and will increase potential for future area tiebacks.
At the other end of the spectrum is RWE's Topaz field in the southern North Sea. Discovered in 1987, after a long period of inactivity, a development plan was submitted in 2008. In late 2009, Topaz came onstream. A single subsea well produces gas, which is exported to the nearby Schooner field's NUI through a 15 km (9 mi) pipeline. Schooner is in turn tied back to the Caister-Murdoch hub 28 km (17 mi) away. Then the gas is exported from there to the UK. Topaz is a small field, with EUR reserves of 7.5 MMboe (mid-case). The development was described as marginal by RWE.
All development scenarios involved linking Topaz to the Caister-Murdoch cluster, and it is likely that without this nearby infrastructure, development of Topaz would have been non-commercial as opposed to marginal.
Caister-Murdoch is a hub that receives production from approximately 13 other fields, which is exported to Theddlethorpe through a 180-km (112-mi) pipeline. Once Caister-Murdoch becomes uneconomic and is abandoned, the opportunity to tie-in satellites may be lost, but can satellites effect host activities?

More than half of the small fields developed in the UK North Sea from 2000 to 2010 depend upon subsea infrastructure tieback to host processing and export facilities.
BP's Andrew cluster is an example where tieback of satellite fields will increase EUR from the host field, thereby adding value that otherwise would not be accessed. The large Andrew field was brought onstream in 1996 following the installation of a single fixed platform. Initially, it was thought that Andrew held reserves between 80 and 120 MMboe, with production expected until 2014. At the time of development, the nearby Cyrus field (to the north) was tied-in to the Andrew platform.
Cyrus produced through a dynamically positioned tanker connected to a subsea wellhead and riser from 1990 until 1992, when the vessel was removed to another field. To maximize use of the Andrew infrastructure, BP drove and encouraged exploration in the surrounding area. In 2003, Farragon was discovered to the north of Cyrus. Farragon was developed with a subsea manifold that was daisy-chained to Andrew, via Cyrus, and production commenced in 2005.
Kinnoull, discovered in 2008, is another field being developed and expected to join the cluster in 2012. The field is further north than either Cyrus or Farragon, is being developed as a subsea tieback directly to Andrew. The Kinnoull-Andrew pipeline is being installed with the facility to tie-in an additional subsea development: Arundel which was discovered in 2000.
Following the addition of production from Farragon, the estimated cease of production (COP) date for Andrew was extended by approximately 10 years to 2022. Production from Kinnoull (and therefore, from Andrew also) is expected to continue until 2025 regardless of activities on Arundel, which may lead to further increases.
At the end of 2010, more than 217 MMboe had been produced from Andrew alone — around twice as much as originally forecast. Upside exists on Andrew in the form of a Lower Cretaceous gas reservoir beneath the existing Andrew development, which BP plans to develop. It is expected that at least 35 MMboe will be produced from this reservoir, which is in addition to the extra 10 years of production from the primary Paleocene Andrew reservoir. None of this would have been commercial without the production contributed by the satellite fields allowing operations to be extended. A concern is that, by removing infrastructure when a field stops producing, future development opportunities in the area may be stunted.
Since production started on the UKCS in late 1960s, approximately 150 fields have been developed (or are being developed) as subsea tiebacks to existing infrastructure. The average tieback distance is approximately 15 km (9 mi), which drops to approximately 10 km (6 mi) for small fields. Remoteness of the small fields is key to their development since, as distance from potential host platforms increases, so does development cost. Exploration targeting relatively small structures is centered in heavily developed areas where access to infrastructure is plentiful. Therefore, as infrastructure is removed, subsea tieback developments will become less cost effective.
COP and decommissioning procedures are under way at giant fields such as Brent, Indefatigable, and Miller. The maturity of the North Sea means that operations like this will be ongoing at different hub locations for the remainder of the North Sea's productive life. As surface infrastructure is removed, tiebacks will still be technically possible using remaining export pipelines and other nearby fields for occasional support operations. However, they will become increasingly difficult and less cost effective as the distance between surface infrastructure increases.
A number of fields with platforms are expected to cease production sometime between 2010 and 2020 (data from IHS andwww.decomplatform.com). The map shows nearly 50 fields, many of which have more than one platform. However, the actual number is liable to change depending on profitability.
Despite the uncertainty regarding the actual number, it is clear that many fields on the UKCS are approaching the end of their productive life. Once all of these fields have ceased production and decommissioning has started, thousands of square kilometers of the UKCS will have lost the nearest available point of production infrastructure.
Fifty fields form clusters that are integral to the UKCS infrastructure. They are connected to more than 100 other producing fields and approximately 90 undeveloped discoveries are within 10 km to 15 km of the infrastructure.
Developing marginal fields in the North Sea is a race against time. Decommissioning will increase tieback distances, thereby increasing development costs and reducing project commerciality. It follows that fewer satellites would be tied-in to the remaining production hubs. Without satellite fields to bolster production towards the end of their productive life, operations would become uneconomic sooner than might otherwise have been the case, hastening decline.
This is a negative feedback loop — small and medium fields become marginal and marginal fields become non-commercial. If the hydrocarbons are not extracted while infrastructure remains, they may become stranded permanently. The story of field abandonment and decommissioning is one that is unavoidable, however, utilizing infrastructure while it is available can help to delay these events and maximize production from the UKCS.
More Offshore Issue Articles
Offshore Articles Archives
View Oil and Gas Articles on PennEnergy.com