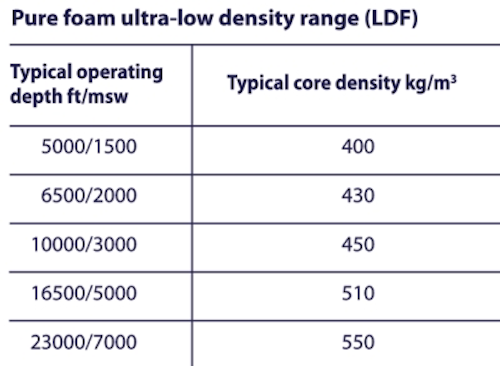 Nick Terdre
Contributing Editor
Cargotec, a world leader in offshore and onshore cargo and load-handling, has an extensive portfolio under the MacGregor brand. This portfolio includes offshore and subsea load-handling systems comprising marine and active heave compensated (AHC) cranes; fiber rope-handling technology for ultra deepwater operations; launch-and-recovery and module-handling systems for (ROVs) or tools. MacGregor also provides systems for anchor-handling and towing and mooring operations, and deck and rescue handling equipment.
Subsea load handling is of growing interest to oil companies as they develop fields in ultra-deep waters, and new vessels come onto the market specifically designed for such operations. The new MacGregor ultra deepwater lifting system (UDLS) offers a solution to the problems encountered by conventional cranes when lowering loads by steel wire – by virtue of the weight of the wire itself, a 150-metric ton (165-ton) single-line crane effectively "loses" 25 metric tons' capacity for every 1,000 m (305 m) of wire deployed.
"We can combat this problem with the MacGregor UDLS which uses new multi-component fiber ropes that are weight-neutral in water," says Jon Hell, sales director for subsea load handling. "By using this system, the 150-metric ton [165-ton] crane would be able to deploy its full load of 150 m tons down to a depth of 5,000 m [1,524 m], for example. The weight of thousands of meters of submerged rope does not have to be subtracted from the crane's total load capacity, and the UDLS can access unlimited depths."
The system, which incorporates active heave compensation, is located on a frame fitted to the vessel's side, and employs the crane's existing steel wire winch in combination with fiber rope.
The UDLS is available as a 150 or 250-metric ton (275-ton) capacity system, and can be supplied to ready for various lengths of fiber rope. It can also be offered as a simpler version, but prepared for upgrading for deeper locations.
ROV protection
Few subsea operations take place without the assistance of ROVs, and MacGregor also supplies launch-and-recovery systems (LARS) and ROV hangar doors. These must be able to operate in high sea-states typical of the North Sea and other harsh marine environments. The MacGregor doors are of well-proven structural integrity, particularly with respect to high sea loads. Specially designed seals ensure weather-tightness when the doors are closed and secured.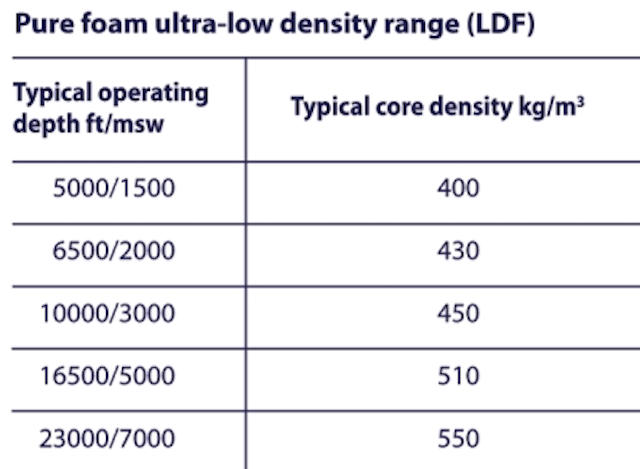 Cargotec is due to deliver a package of load-handling systems to Hallin's new semisubmersibleCSS Derwent.
One of the latest deliveries of this product was to Norshore's newbuild riserless drilling vesselNorshore Atlantic last year. It comprised a single large top-hinged hangar door and two top hangar hatches.
A MacGregor hangar door was also delivered to Fugro'sFugro Saltire survey vessel, along with an ROV LARS system. The company can now offer the two systems in an integrated package, which includes both main and remotely operated controls for the hangar door and the LARS.
Cargotec is keen to promote its ability to supply whole systems solutions, which it sees as key to optimizing the function and the overall functionality of specific ship types. A good example, according to Mario Greiner, vice president business development, is a €20 million ($27.2 million) package due to be delivered later this year to Hallin Marine Subsea International's compact semisubmersible CSS Derwent, a twin-hulled vessel intended primarily for deepwater light well intervention. The delivery comprises:
A 150-ton ACT knuckle-jib crane with 3,000 m (914 m) wire capacity
An offshore service crane
Several ROV LARS systems, including both moonpool-based and deck-mounted versions, with umbilical winches
A module handling system with tower, moonpool system, and fully integrated deck-skid system.
Load handling both on deck and in the water column were also the features of an order booked late last year for a deep-sea research vessel under construction at Mitsubishi Heavy Industries Shimonoseki shipyard in Japan. The order comprises a large knuckle-jib crane, an advanced moonpool-based module handling system, a deck-skid system and several deep-sea AHC winches with a depth capacity of up to 10,000 m (3,048 m).
All winches in this series are fitted with a proven MacGregor electric drive system. The company claims its winch performance, compact design, power efficiency, and low noise level offer a superior solution to alternative systems.
As for anchor-handling equipment, one of Cargotec's chief customers is offshore vessel operator Bourbon, which has ordered MacGregor anchor-handling systems for installation on 54 of its Liberty 200 series anchor-handling tug and supply (AHTS) vessels. The latest order, worth €10 million ($13.6 million) and placed last October through the Sinopacific shipbuilding group in China, was for 16 ship-sets to be delivered between next April and February 2012.
Cargotec maintains a global service network to provide equipment support and training. It can respond quickly to requests for maintenance and repair services around the world. And as its deliveries to the offshore sector grow, it has established a competence center for subsea load-handling products at its Kristiansand base in southern Norway.
It has also developed a simulator for training operators to use its offshore and subsea active heave compensated cranes. The simulator, mounted in a 20-ft (6-m) container, can be used by customers at their own premises and convenience.
More Offshore Issue Articles
Offshore Articles Archives
View Oil and Gas Articles on PennEnergy.com