SUBSEA SYSTEMS
Spearheaded by DNV GL, one of the main proponents of subsea standardization, a new cross-industry project shows evidence that decreasing the industry's reliance of project- or company-specific documentation can significantly reduce engineering hours.
Jul 7th, 2016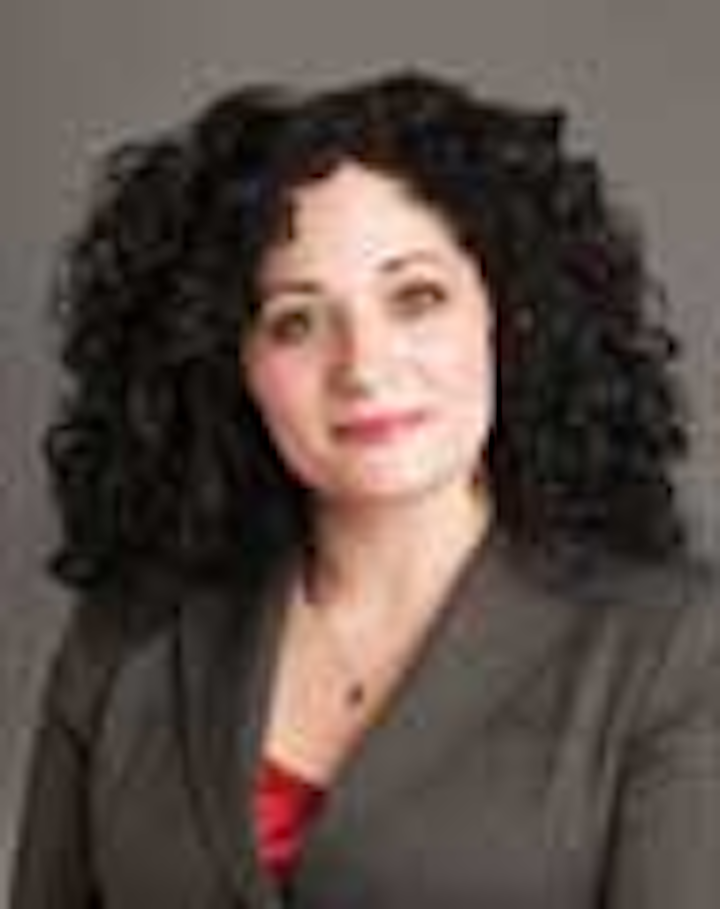 | | | |
| --- | --- | --- |
| | | Sarah Parker Musarra Houston |
New DNV GL RP advances standardization
Spearheaded by DNV GL, one of the main proponents of subsea standardization, a new cross-industry project shows evidence that decreasing the industry's reliance of project- or company-specific documentation can significantly reduce engineering hours.
This two-year collaboration has resulted in a Recommended Practice (RP) that the organization said can reduce the amount of subsea paperwork and enable documentation reuse in a typical project.
"Among the supply chain layers in the subsea industry, there are many unnecessary distributions and documentation exchanges. Often these documents are incomplete or not updated with the latest revisions from the original source to every company that keeps them on their records." Martha Viteri, Head of Section, Subsea and Well Systems, explained toOffshore at the Offshore Technology Conference (OTC). "Through this process, DNV GL tried to address and define the minimum subsea documentation requirements, [e.g.] what are these documents and the best way to share them to address efficiency and cost."
Covering documentation generated in the engineering, procurement, and construction phases, DNVGL-RP-O101, "Technical documentation for subsea projects," details a required minimum set of documentation transferred between E&P companies, operators, and contractors for the design, construction, procurement, and operation of a field.
"A lot of time is spent by different people in various companies putting together large amounts of documentation that in many occasions is unnecessary," Viteri said. "If we were to quantify the replications across the supply chain, we could realize that many of these activities add very little or no value to the safety or performance of the subsea equipment and systems.
Viteri noted that "to capitalize the savings, the initiative needs to be implemented industry-wide, across the supply chain."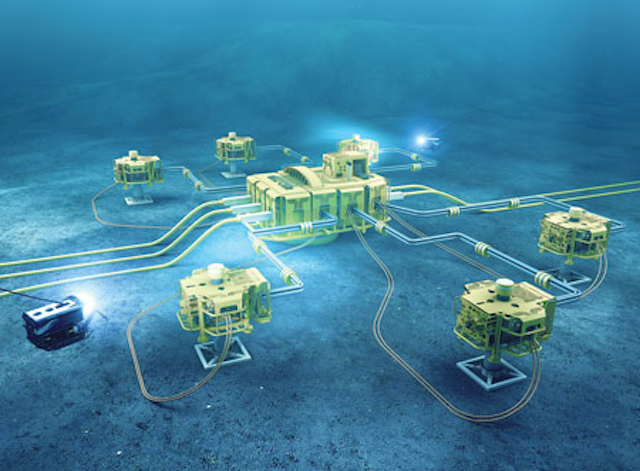 DNV GL recently released an RP that facilitates the standardization of technical documentation required for a typical subsea field development project. (Image courtesy DNV GL)
A contractor in the JIP reported that subsea documentation increased by a factor of four between 2012 and 2015, with handling time also doubling per revision.
Previously, a contractor in a typical project delivered around 10,000 documents with each averaging three revisions, resulting in 30,000 transactions.
Today, projects can deliver 40,000 documents with three revisions each, resulting in 120,000 transactions.
A benchmarking exercise by a JIP participant showed that adoption of the RP could deliver a 42% reduction in engineering hours. Another supplier estimated that the potential cut in documentation could be as high as 75-80% through increased use of standardized documents.
In addition, project co-chairman Jan Ragnvald Torsvik, Statoil's lead engineer of Life Cycle Information, said in a statement that the company was "already seeing the benefits of implementing a draft version of the RP" in its Johan Sverdrup project last year.
"We have already learned that this standard's approach in utilizing package-specific requirements has a positive impact on standardization and efficiency," Torsvik said.
JIP partners were Aker Solutions, Brightport, Centrica Energi, DEA Norge, Det norske oljeselskap, DNV GL, ENI Norge, GCE Subsea, FMC Technologies, GDF SUEZ E&P Norge, Kongsberg Oil & Gas Technologies, Lundin Norway, Oceaneering, OneSubsea, Statoil, Subsea 7, Subsea Valley and SUNCOR Energy Norge. Observers: The Norwegian Oil and Gas Association and Petroleum Safety Authority Norway.
The bigger picture
Also at OTC,Offshore had the opportunity to speak with Remi Eriksen, Group President & CEO at DNV GL, who explained that standardization and digitalization remained two of the organization's main areas of focus - especially in the current market.
A driver behind DNV GL's diligent pursuit of standardization within the offshore oil and gas sector - as it has done in some form or another since the 19th century, he said - is because it presents multiple opportunities for companies to trim costs while operating in one of the world's costliest industries.
Eriksen explained that over the past 20 years, companies built and then pursued their own standards so aggressively that the supply chain was challenged in meeting each organizations' various needs and criterion. Therefore, DNV GL heads many JIPs to examine the standardization of everything from composite materials, to technology qualifications, to subsea pipelines, to the development of global best practices in engineering and construction phases within South Korean shipyards, and more.
"These will drive down costs over time," he said. "Innovation has never been more important [to the industry] than now - collaborative industry-wide innovation that addresses the competitiveness of the whole oil and gas industry."
To the same end, digitalization, driven by the massive uptick in sensor technology, connectivity, and cloud computing over the last few years, also provides the industry with a virtual sandbox from which it can create spades of cost-cutting efficiencies.
"Within five years' time," Eriksen explained, "the coin-sized sensor that has the computing and storage [capacity] of an iPhone will be driving down prices and allowing things to be done differently."
The two concepts go beyond organizational priorities. Eriksen said that DNV GL considers the two themes key to helping the industry survive this prolonged downturn. The "lower for longer" scenario has companies examining new ways to cut costs, as through standardization, digitalization, and cross-industry collaboration.
"Now that many companies have cut projects and reached a level of workforce stabilization, they are examining other ways to save money and processes and documentation is one of them," Viteri said. "Implementing the RP is a way to improve the way companies operate." She noted that this is where DNV GL believes that its JIPs can help.