SUBSEA SYSTEMS
The "lower for longer" scenario continues to rearrange the offshore oil and gas corporate landscape, with one major merger called off and another one announced just weeks apart in May.
Jun 8th, 2016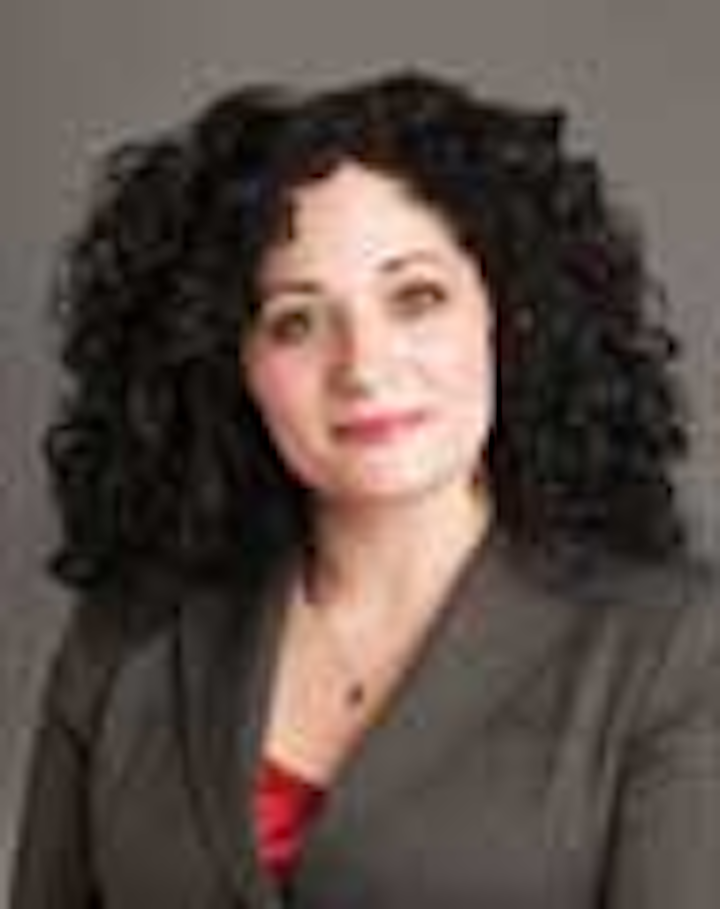 | | | |
| --- | --- | --- |
| | | Sarah Parker Musarra Houston |
Technip, FMC alliance leads to merger
The "lower for longer" scenario continues to rearrange the offshore oil and gas corporate landscape, with one major merger called off and another one announced just weeks apart in May.
After forging a successful alliance through Forsys Subsea, FMC Technologies and Technip signed a memorandum of understanding (MoU) for an all-stock merger to form TechnipFMC. The result will be a $13 billion company that will combine Technip's systems and solutions, assets, engineering strengths and project management capabilities with FMC Technologies' technology, manufacturing, and service capabilities.
As of March 31, 2016, the two companies together had consolidated backlog of approximately $20 billion.
Rystad Energy said that its latest analysis showed that the combination will create the second largest company in the oilfield service industry, following the failed merger attempt between Halliburton and Baker Hughes. The analyst firm also pointed out that this is the second time an alliance has led to merger and acquisition activity, following Schlumberger's swift acquisition of Cameron.
Doug Pferdehirt, president and COO of FMC Technologies, will serve as CEO of TechnipFMC.
"Our alliance has shown that as customers evaluate solutions, they are involving us in the process earlier and to a greater degree than ever before," he said. "The more they seek our recommendations and new products, the more we differentiate ourselves from the competition.
"This transaction will allow us to deliver even greater benefits to our customers through a broadened portfolio that provides a unique set of integrated technologies and competencies that are underpinned by a history of developing rich partnerships and creating customer success."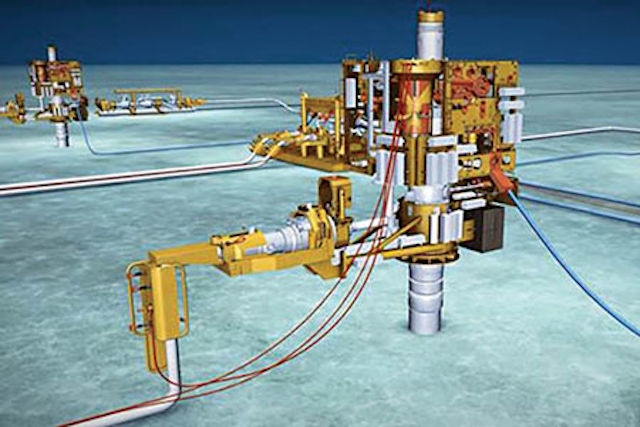 Analyst firm Rystad Energy said that the merger between FMC Technologies and Technip to form TechnipFMC will create the second-largest company in the oilfield service industry. The transaction is expected to close, pending all regulatory approvals and consent, in early 2017. (Image courtesy FMC Technologies)
The merged company, TechnipFMC, will have an expected revenue of approximately $17 billion in 2016. Within the subsea space, it will control roughly 27% of the market and supply complete subsea production systems, SURF and subsea life-of-field services, Rystad said.
Amol Joshi, Moody's Vice President said: "This combination extends the companies' existing relationship in their Forsys joint venture, and the positive effects of this combination could support the company in the current industry downcycle."
FMC and Technip say that they expect to deliver at least $400 million in annual pre-cost savings in 2019. Jeffries International Ltd. even called the merger "a necessary one in the current market environment."
Although comparisons with the Schlumberger/Cameron merger are inevitable given the similarities the merger styles, at this point, there appears to be no reason to expect the TechnipFMC merger to follow in the footsteps of the doomed Halliburton/Baker Hughes merger.
Jeffries noted that it considered the risk of Antitrust pulling the plug on the deal was low due to the lack of product overlap.
Simmons & Co. analyst Bill Herbert told Bloomberg that he does not expect any issues faced during the failed Baker Hughes-Halliburton merger with this combination.
"The Halliburton-Baker transaction was a multifaceted transaction encompassing classic consolidation of several overlapping competitive product service lines," Herbert said. "Technip and FTI [FMC Technologies Inc.]? They're completely different animals. There is no overlap whatsoever."
The business combination was unanimously approved by the eligible both companies' board of directors. The transaction is expected to close early in 2017, subject to the approval of Technip and FMC Technologies shareholders, regulatory approvals and consents, as well as other customary closing conditions.
Åsgard at 97% efficiency
Speaking at an Offshore Technology Conference press event, Statoil officials provided an update on what it calls the world's first subsea compression system, located on the Åsgard field in the Norwegian Sea.
The facility came online in September 2015, and has been operating with an uptime of 97%, the company said. Chief Engineer for Subsea Technology, Statoil, Rune Ramberg called the system one of the most technologically demanding projects ever attempted, and said that it was running like a Swiss watch.
Both trains are now producing, with output from the Midgard and Mikkel reservoirs around 40% higher than before the installment of the subsea compression system.
Ramberg recently presented on a webcast entitled, "Gullfaks and Åsgard: advancing the art of subsea compression." Presented byOffshore magazine and sponsored by Aker Solutions and the Subsea Tieback Forum & Exhibition, the webcast is accessible on-demand at no charge through the "Webcasts" section on Offshore magazine's homepage.
N-Sea, DOF cooperate
Subsea inspection, maintenance, and repair (IMR) provider N-Sea has formed a two-year cooperation agreement with DOF Subsea to provide an integrated saturation (SAT) dive service.
Both companies see the cooperation as a means of expanding their coverage across Europe, Africa, and the Mediterranean.
DOF Subsea will supply its dive support vesselSkandi Achiever, with N-Sea providing saturation diving. A team from the two companies will be responsible for project management, engineering, and diving manual/procedures.
News of the cooperation came after DOF Subsea announced it had secured a number of contracts that guaranteed full use of the company's subsea vessel fleet in the surrounding regions. The wins totaled more than $61.5 million.
In the Asia/Pacific area, the contractor has a letter of intent for an engineering, procurement, construction, and inspection project, with the offshore phase to be conducted during 1H 2017. This includes supply chain management services for the fabrication and supply of mooring chains and replacement of eight mooring legs.
Offshore Ghana, DOF Subsea will install and perform hookup of FPSO moorings for Yinson Production for Yinson Production for the Eni-operated Offshore Cape Three Points field FPSO. Work is due to be performed during 4Q 2016 and 1Q 2017.
Off northwest Europe, the contractor has won repeat subsea work from Statoil, Maersk, and other clients, and it has picked up other awards in the Gulf of Mexico and offshore eastern Canada for IMR and light construction.
In the latter case, DOF Subsea will charter theSkandi Chieftain for a 100-day job, in addition to increasing the number of ROV systems it deploys in the region.
Separate from that wave of wins, DOF announced that Petrobras had extended the research and supply vessel contract for Geograph as a direct continuation of the current contract. The vessel has been operating for Petrobras since March 2011.