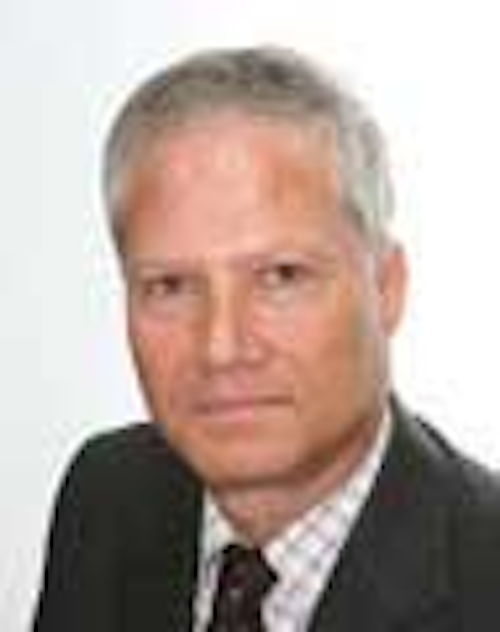 | | | |
| --- | --- | --- |
| | | Jeremy Beckman • London |
Statoil continues to sustain Norwegian development activity this year, submitting a plan for the 1986 oil and gas discovery Trestakk. The field, with 77 MMboe recoverable, is in the Halten Bank region of the Norwegian Sea, west of the producing Tyrihans field. The company and its contractors began concept evaluation midway through the previous decade, focused on a subsea tieback to the Åsgard production facilities to the northwest. Their initial plan was for five subsea producer wells and two gas injectors housed on two four-slot templates, with export pipelines to the Åsgard A and B platforms. However, by 2010 work on the project had ground to a halt.
Last year, however, Statoil called in the Forsys Subsea alliance of FMC Technologies and Technip to reassess the project's scope, based on a higher cost, lower oil price environment. This led to a slimmed down, $0.67-billion scheme which is almost 50% cheaper than the original concept, with a single subsea template, three producer and two gas injector wells connected solely to theÅsgard AFPSO. The revised solution has increased the recoverable reserves substantially, Statoil added.
Trestakk development schematic. (Image courtesy Statoil)
FMC's President and CEO Doug Pferdehirt said the exercise "shows that customers are embracing a new way of doing business that involves engaging with us early through integrated FEED [front-end engineering and design] studies that can lead to integrated EPCI projects."
Statoil has also contracted FMC to provide the subsea production system and topsides controls, while Technip will supply and install the associated flowline, gas injection line, flexible riser, and umbilicals. Aker Solutions will modify the FPSO's topsides to receive Trestakk's production.
Pil/Bue partners aim for Njord tieback
At Njord, south of Trestakk, Statoil has increased oil and gas/condensate volumes through two successful exploration wells on the field's northern flank, drilled by the semisubmersibleSonga Delta. The discoveries, which are deeper than the producing reservoirs at Njord, are thought to contain up to 28.3 MMboe combined. These and other finds in the area will be factored into the Njord Future Project - at present Njord is offline with the production semisubmersible laid up at Kvaerner's Stord yard on Norway's west coast undergoing life extension measures.
VNG and its partner in the Pil and Bue oil discoveries have chosen the Njord complex as their preferred host for a subsea tieback. They aim to progress FEED work, followed by submission of a development plan.
Bids in for UK frontier round
Twenty-four companies have responded to the UK's 29th offshore licensing round, the first in two decades to focus on frontier areas. Bidders submitted 29 applications covering 113 blocks, with some of the proposals featuring firm well commitments. Among the areas offered were the Mid-North Sea High, the East Shetland Platform, and the Rockall Trough offshore northwest Scotland. All were the focus of a 2015 seismic acquisition campaign funded by the UK government.
The 30th offshore licensing round will cover mature areas of the UK continental shelf (UKCS), but will also offer certain blocks not made available since the 3rd licensing round in the early period of UK offshore exploration. Results from another recently completed government-funded seismic acquisition program over the East Shetland Platform and offshore southwest Britain will provide data for a future licensing round.
HP/HT Alder flowing to Britannia
Chevron has started production from the high-pressure/high-temperature Alder gas/condensate field, the fourth subsea tieback to the Britannia platform which the company operates in rotation with ConocoPhillips. Previous tie-ins were Brodgar, Callanish, and Enochdu. Development involved a single subsea well linked to the platform via a 28-km (17.4-mi) pipeline. New topsides facilities, including a dedicated 800-ton reception module fabricated by OGN, are designed to receive up to 110 MMcf/d of gas and 14,000 b/d of condensate from Alder.
The field was discovered in 1975 in 150 m (492 ft) of water - development took a while due to a combination of a wellhead shut-in pressure of 9,440 psi (651 bar) and a reservoir temperature of 152°C (306°F). Solutions to these technical challenges have only become available in recent years, Chevron has pointed out. Among those deployed on this project are a vertical mono-bore subsea tree system supplied by OneSubsea (a first for Chevron in the North Sea); a subsea high-pressure protection system; and a corrosion monitoring system that measures the real-time condition of the pipeline. Following processing of the wellstream, the condensate is exported via the Forties Pipeline System to the Grangemouth terminal in central Scotland, with the gas exported to the Scottish Area Gas Evacuation terminal at St Fergus, north of Aberdeen.
Solutions offered for marginal UK 'pools'
Undeveloped discoveries throughout the UKCS contain collectively more than 3 Bboe of resources, according to a report by the Oil and Gas Authority (OGA). Most of these are small pools holding less than 50 MMboe technically recoverable, and the majority are within tieback or extended-drilling range of existing infrastructure. However, others are farther out and might need standalone development solutions.
OGA performed its research as part of the UK's Technology Leadership Board's Small Pools Work Group. It is also working on studies with the new Oil and Gas Technology Centre which has dedicated one of its solution centres to unlocking the potential of the UK's small pools.
Britain's National Subsea Research Initiative (NSRI), which supports the Small Pools Work Group, invited suggestions last year for enabling technologies for development solutions. Ideas short-listed for further screening included mechanically connected pipelines, subsea storage, unmanned production buoys, and small, versatile floating facilities. However, NSRI's project director Dr. Gordon Drummond pointed out that technology is not the only driver. "The industry must be much more receptive to innovation," he said. "There must be a willingness to work more collaboratively on multi-field applications and on access to infrastructure."