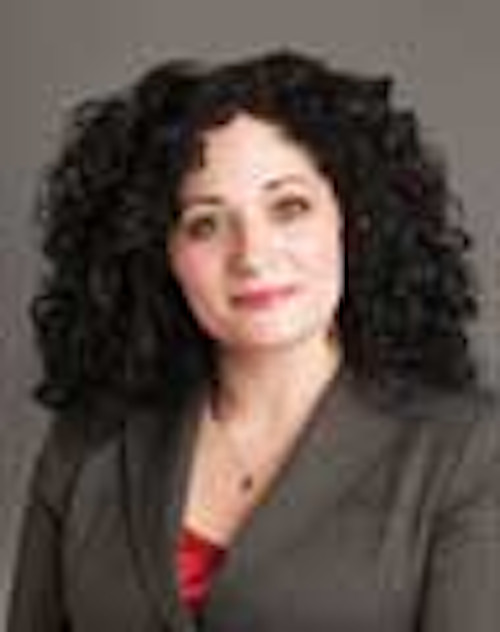 | | | |
| --- | --- | --- |
| | | Sarah Parker Musarra • Houston |
Reuse of infrastructure 'essential' to Statoil PDOs
Statoil and its partners have submitted the plan for development and operation (PDO) of the Byrding (previously Astero) oil and gas discovery in the North Sea to government authorities. In using existingsubsea infrastructure from another development, Statoil and its partners have found a way to make the project profitable.
The development includes a duo-lateral well drilled from the existing Fram H-Nord subsea template through which oil and gas from Byrding will flow to Troll C. Oil and gas will be piped from there through existing pipelines to Mongstad and Kollsnes, respectively.
Production is expected to start in 3Q 2017 and remain onstream for eight-10 years. In the peak period in 2017/2018, Byrding is expected to produce almost 8,000 boe/d. Recoverable volumes are projected at 11 MMboe. Capex is estimated at NOK 1 billion ($122 million).
Torger Rød, Statoil's senior vice president for project development, said: "Combined with the use of an available well slot in an existing subsea template this reduces the costs of the project substantially. The project is profitable also in the current oil price environment."
Discovered in 2005, Byrding is north of the Fram field in 360 m (1,181 ft) of water. Statoil says it will add new profitable volumes from the Troll/Fram area, boosting the activity and production on the Troll C platform.
A few weeks prior, Statoil submitted a PDO for the Utgard gas and condensate discovery in the North Sea to Norwegian and UK authorities. Once again, the operator said the reuse of existing infrastructure was essential.
The Utgard development will include two wells in a standard subsea concept, with one drilling target on each side of the median line. All installations and infrastructure being located in the Norwegian sector, the UK well will be drilled from the subsea template on the Norwegian continental shelf. The distance from the subsea template to the median line is 450 m (1,476 ft). Gas and condensate will be piped through a new pipeline to the Sleipner field for processing. After processing the liquids will be exported to Kårstø and the dry gas to Gassled. The Utgard gas has a high CO2 content, and will benefit from carbon cleaning and storage at Sleipner, Statoil says.
Recoverable reserves are estimated at 56.4 MMboe, whereas capex is projected at about $416 million. Discovered in 1982 Utgard (formerly Alfa Sentral) is 21 km (13 mi) from the Sleipner field. Utgard straddles the UK-Norway median line, with the majority of the reserves on the Norwegian side.
DOF selects FMC ROVs
DOF Subsea has signed a contract with FMC Technologies for two new remotely operated vehicles from its Schilling Robotics business line. The HD and UHD-III ROVs are slated for delivery in December, and will be used for DOF Subsea's inspection, maintenance, and repair operations in Eastern Canada.
FMC Technologies said its ROV system maintenance has comprehensive system diagnostics and intuitive maintenance solutions. Sub-systems are designed to be quickly maintained without any requirement for advanced technical skills or specific system knowledge.
Acquisitions continue
James Fisher and Sons has acquired Hughes Sub Surface Engineering, a diving, subsea, and marine project specialist. The acquisition is expected to enhance James Fisher's existing subsea activities. It should also allow the group's existing clients to achieve further supply chain optimization and reduce contractual interface risks, supporting project mobilizations at various locations around the UK coast.
Around the same time, Subsea 7 announced it would acquire Swagelining, a subsea polymer lining technologist.
The two companies have cooperated for some time, designing and installing more than 150 km (93 mi) of reeled and bundled polyethylene lined water injection flowlines in the North Sea.
Thomas Sunde, Subsea 7 vice president Technology, said the duo "have a shared vision of the potential that polymer lining could have in future subsea engineering and construction projects, with a focus on extending the application of polymer lined flowlines.
"The acquisition of Swagelining Ltd. will enable Subsea 7 to enhance its flowline and riser technology portfolios, and supports Subsea 7's commitment to develop and apply technologies that reduce cost, enhance production, and extend field life."
GE lands Indian deals
GE has recently inked two deals with two Indian giants: Oil and Natural Gas Corp. Ltd. (ONGC) and L&T Hydrocarbon Engineering Ltd.
GE inked an exclusive memorandum of understanding (MoU) with L&T Hydrocarbon Engineering Ltd., a wholly-owned subsidiary of Larsen & Toubro (L&T). The firms will partner in the manufacture of subsea manifolds destined for future deepwater projects in the Krishna-Godavari basin offshore eastern India. This marks India's entrance into local subsea equipment manufacturing. L&T's modular fabrication facility in Tamil Nadu was chosen as the production site, which spreads over 600,000 sq m (6.5 million sq ft) and has an annual capacity of 50,000 metric tons.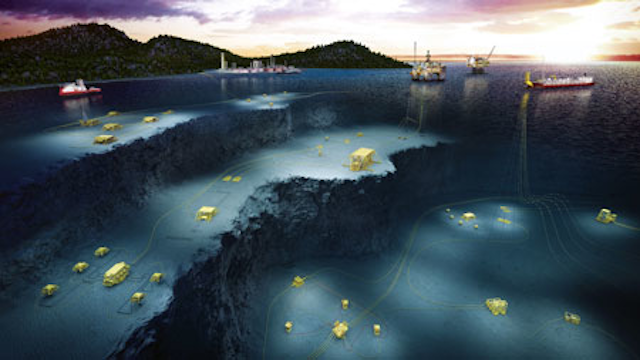 GE and L&T Hydrocarbon Engineering Ltd. will partner in the manufacture of subsea manifolds destined for future deepwater projects in the Krishna-Godavari basin offshore eastern India. This marks India's entrance into local subsea equipment manufacturing. (Image courtesy GE)
Weeks later, GE Oil & Gas was awarded a multi-million-dollar frame agreement by ONGC. Under the agreement, GE will provide an estimated 55 subsea wellheads over next three years for the operator's offshore drilling campaign, in shallow- to medium-waters offshore India.
The deal expands upon the two companies' decades-long relationship. GE Oil & Gas says it has provided the operator with subsea production equipment for more than 30 years, including large-sized conductors, subsea wellheads, and subsea trees for its offshore drilling and completion projects. This deal follows a contract awarded to GE Oil & Gas last year for the supply of subsea production systems to ONGC's Vashishta (VA) and S-1 fields, located off India's Amalapuram coast in the KG basin. This is ONGC's first foray into deepwater development in India.