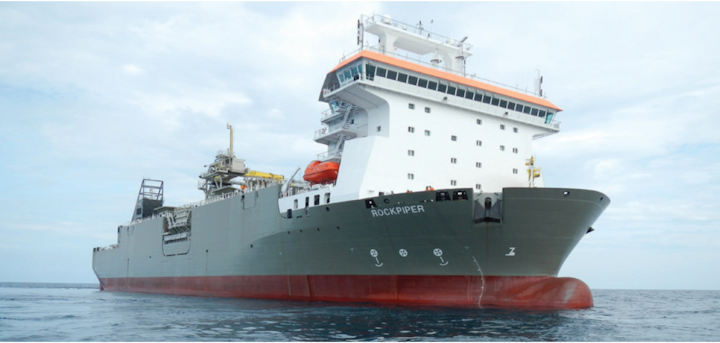 Courtesy Boskalis
Offshore staff
PAPENDRECHT, the Netherlands – The Danish Energinet Gas-TSO has contracted Royal Boskalis Westminster to lay a new 4-km (2.5-mi), 36-in. subsea gas pipeline from Jutland in western Denmark to the island of Funen.
Boskalis' work scope includes pre-trenching, pipe-pull, cofferdam construction and post-lay rock installation to protect the pipeline. In addition, the company will apply a guiding roller system to ensure a bend in the pipeline, as stipulated in the contract.
The program will require a trailing suction hopper dredger, fallpipe vessel and backhoe dredger. Boskalis has also won an order to provide scour protection of the turbine foundations of the Yunneng wind farm offshore Taiwan, on behalf of Yunneng Wind Power Co.
This will involve installing rock on the sea floor around 71 monopile foundations serving as scour protection. Local quarries in Taiwan will supply a total of 325,000 t of rock which Boskalis will install using a fallpipe vessel. All work should be completed late next year.
12/17/2019