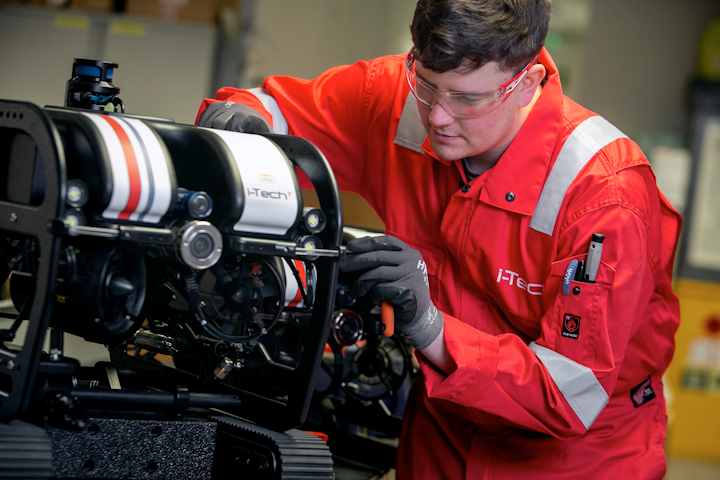 (Courtesy i-Tech 7)
Offshore staff
ABERDEEN, UK – i-Tech 7, Subsea 7's Life of Field business unit, has completed an underwater inspection in lieu of dry-docking (UWILD) project for Borr Drilling in the North Sea.
Borr needed a hull inspection for its mid-water semisubmersible MSS-1, to meet ABS intermediate survey certification requirements. Instead of using divers, i-Tech 7 presented a solution using an ROV to reduce cost, risk, and allow drilling to continue without interruption.
The company mobilized an observation class ROV and supporting UWILD equipment to be installed on the MSS-1, along with two ROV personnel and one inspector to complete the operations.
According to Bjoern Ritter, rig manager at Borr Drilling, the hull survey was completed in less than two weeks.
11/13/2019