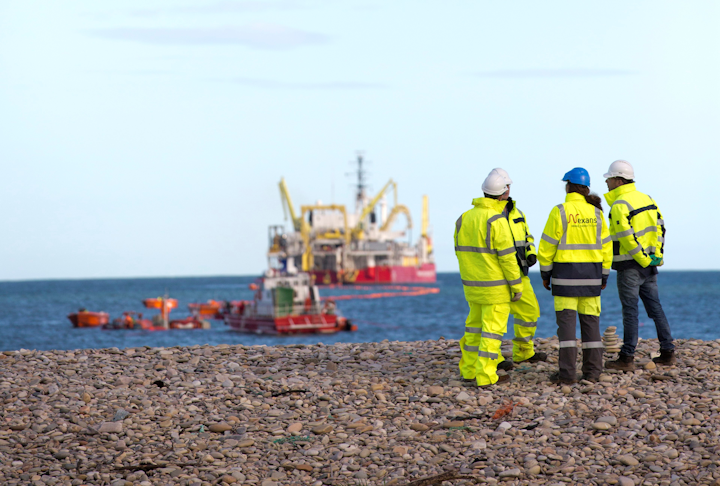 (Courtesy Nexans)
Offshore staff
PARIS – SSE Renewables has appointed Nexans as the preferred supplier to design, manufacture, and install the export cables for the Phase 1 development of the Seagreen offshore wind farm project.
Located 27 km (17 mi) off the Angus coast, Phase 1 comprises the Seagreen Alpha and Bravo wind farms. With a combined capacity of 1,075 MW, they will form what is said to be the largest wind farm project in Scotland when they come online in 2024.
Nexans will supply and install the three 65-km (40-mi) offshore export cables and three 20-km (12-mi) onshore export cables for the project.
11/04/2019