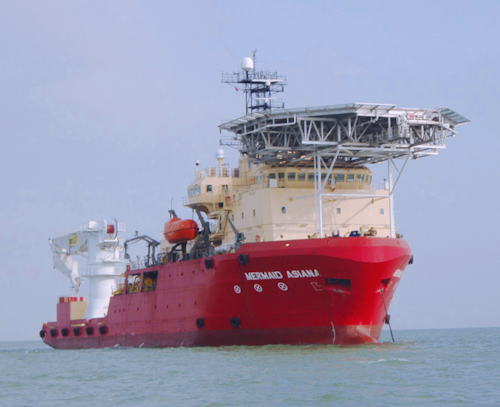 (Courtesy Mermaid Maritime Public Co. Ltd.)
Offshore staff
BANGKOK, Thailand – Mermaid Maritime has received a three-year, $162-million contract extension from a national upstream oil and gas company for offshore inspection, repair and maintenance services in a Gulf Cooperation Council country.
This follows an initial seven-year contract period, in partnership with a local offshore vessel services/logistics provider.
Mermaid will continue to provide a suite of diving services using its DP-2 saturation dive support vessel Mermaid Asiana along with ROVs, specialized diving equipment and divers.
The three-year extended period is expected to begin during 4Q 2019.
The company has served this contract since 2012.
10/28/2019