DEME completes subsea cable installation offshore Belgium
Aug 2nd, 2019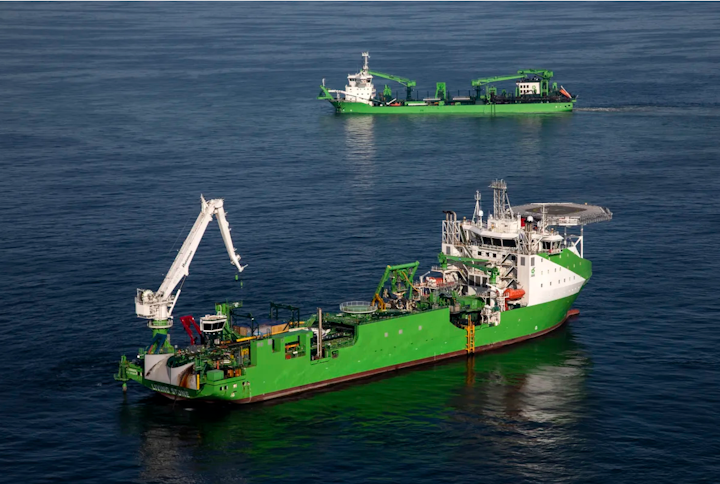 DEME
Offshore staff
ZWIJNDRECHT, Belgium – DEME's Living Stone has installed 85 km (53 mi) of subsea export cable for Elia's modular offshore grid in the Belgian North Sea.
The cable connects Elia's offshore switch yard platform to the shore station Stevin in Zeebrugge, as well as the Rentel wind farm offshore substation.
The Living Stone collected the cable from manufacturer Hellenic Cable in Greece, transported it to the site in Belgium, and performed cable installation, offshore jointing and, four pull-ins.
The vessel features a dual-lane cable installation system, consisting of two cable highways that can install one cable while the next cable can be simultaneously prepared on deck, including the installation of the cable protection system.
According to DEME, installation was completed ahead of schedule.
The company also deployed the trailing suction hopper dredger Bonny River on the project to backfill 45 km (28 mi) of trenches.
08/02/2019