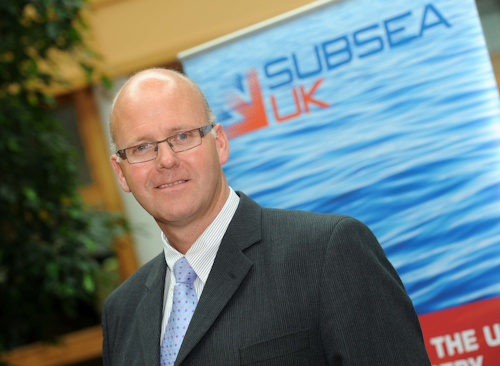 Offshore staff
ABERDEEN, UK – Offshore association Subsea UK and its technology division the National Subsea Research Initiative (NSRI) have signed a memorandum of understanding (MoU) with the UK Defence Solutions Centre (UKDSC).
They plan to collaborate to speed up development of new subsea robotics systems, unmanned operations, sensors and other innovations.
Subsea UK's focus has been traditionally on Britain's the oil and gas industry but is extending increasingly to offshore wind and marine renewable energies.
In the UK the subsea sector is said to generate sales of around £8 billion ($10.01 billion) annually and supports 45,000 jobs.
The MoU concerns joint R&D via knowledge sharing, innovation transfer, and maximization of resources.
A cross-sector innovation framework which is supported by government funding and industry investment will widen the involvement to include Innovate UK and the Oil and Gas Technology Centre in Aberdeen.
The parties have highlighted four key areas for creating systems for use by the defence, oil and gas, and other underwater sectors such as aquaculture, deep sea mining and renewable energy. They include sensors and data, power and communications, deployment, and operations.
Neil Gordon, chief executive of Subsea UK, said: "Digitalization is bringing forward a number of technological solutions we could only have dreamed of before and will help revolutionize our industry.
"There will be areas in which the defense sector is more advanced than oil and gas and vice versa but this collaboration opens up a channel of communication and cooperation which will pave the way for us to carry out focussed, in-depth research and achieve the previously unimaginable."
Tony Laing, NSRI Director of research and market acceleration, added: "It will help contribute to a paradigm shift in our industry with the over-arching goal of improving safety, developing efficiencies, with potential to optimize oil and gas production, reduce life of field costs and create a more competitive landscape."
06/18/2019