Merged instrumentation group expands deepwater, arctic R&D
Last year's merger of Roxar and CorrOcean created a new organization with a large and broad instrumentation portfolio.
Aug 1st, 2008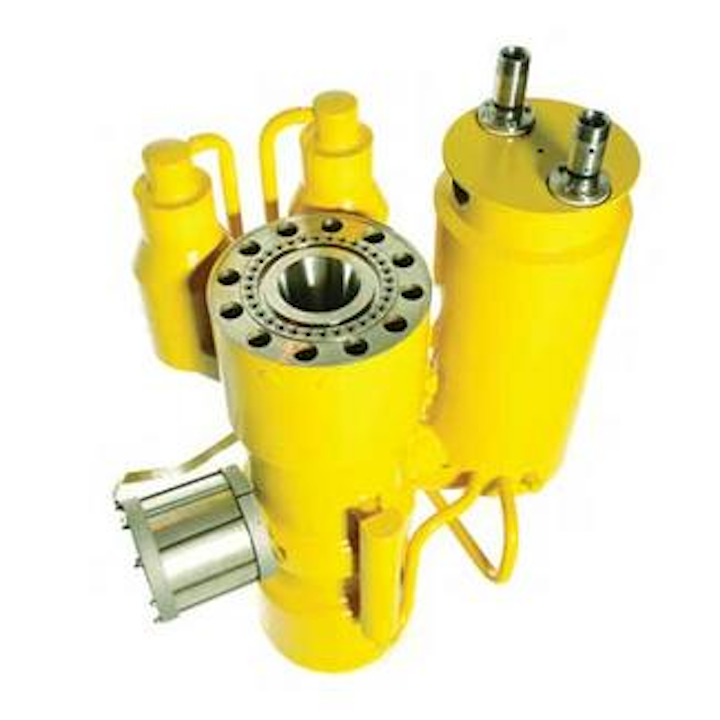 Last year's merger of Roxar and CorrOcean created a new organization with a large and broad instrumentation portfolio. The products and services are targeted particularly at production optimization, from the reservoir, through the well and pipeline, and onto the topsides.
Under the terms of the merger, CorrOcean ASA paid NOK 2.3 billion ($452 million) to acquire all the shares in Roxar AS. But the new company has adopted the Roxar name and set up headquarters at the latter's head office in Stavanger. The CEO is Gunnar Hviding, previously managing director of Roxar Flow Measurement.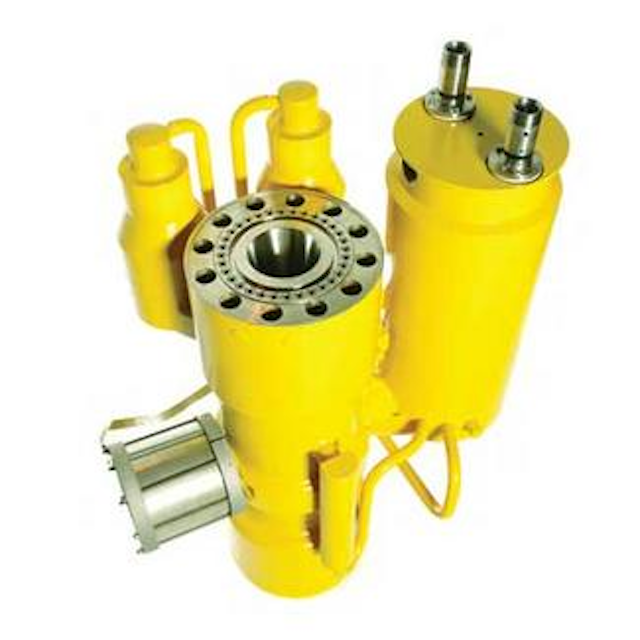 Two of Roxar's leading products: a subsea wet gas meter.
Click here to enlarge image
Old Roxar comprised two main divisions, reservoir software and measurement products, while CorrOcean's focus was on measurement products. One key benefit of the merger lies in bringing together the two instrument portfolios – these are different but complementary, says Vincent Vieugue, VP for sales and services.
Roxar is known for its multi-phase and wet gas meters, having sold over 1,100 topside and subsea versions. CorrOcean's contribution is its range of devices for monitoring temperature, pressure, corrosion, and sand, again available for topside and subsea applications.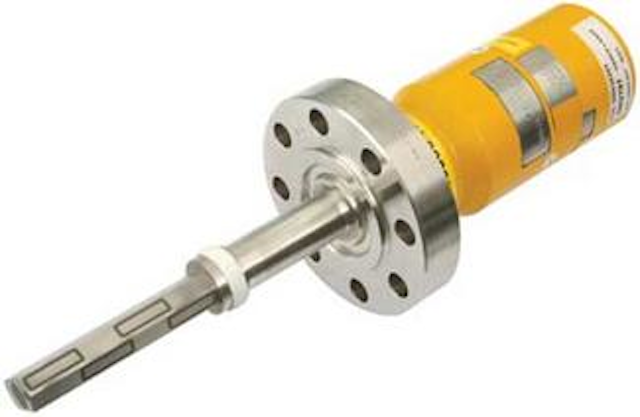 and a sand erosion sensor.
Click here to enlarge image
According to Karl Herman Frantzen, VP, topside, business was rather flat in 2007 and early 2008 as suppliers waited for a number of large subsea projects to go ahead. But with various field developments now in motion, sales are beginning to pick up.
Recently the company won two subsea orders. One, comprising 25 subsea multi-phase meters and other products, is for Total's Pazflor development off Angola. It came via FMC, one of Roxar's biggest subsea customers. The other, valued at $40 million, came from Cameron for Husky's North Amethyst project off the east coast of Canada. This involves supply of subsea multi-phase meters, SenCorr PT pressure/temperature sensor systems, and SenCorr SEPT combined sand erosion and pressure/temperature sensor systems.
Continual technology development is a priority, occupying some 50 employees in R&D functions. The company has enjoyed a high rate of success in this regard. In 2007, 65% of Roxar Flow Measurement's revenues came from products that did not exist in 2001.
Technology development often involves cooperation with customers. Vieugue cites as an example a subsea wet gas meter developed with Norsk Hydro and FMC for Norway's deepwater Ormen Lange development. The application called for increased measurement sensitivity along with decreased power consumption. Moreover, instead of a normal, conventional installation, the meters had to be installed at an angle of 45º.
To meet these requirements, the electronics had to be modified and the sensors relocated. The task was achieved, and Roxar is now delivering meters for the second phase Ormen Lange Southern development. Taking the lessons learned from this project, it has incorporated the new electronics in its meter design.
Another R&D priority involves putting more sensors downhole and bridging the gap between reservoir and subsea monitoring. The company is working towards a joint industry project which will receive support from the Norwegian government's Petromaks fund.
New products in the pipeline include a single-phase subsea meter for monitoring the volumes of liquid or gas being injected through individual wells. The meter, developed in response to a request from a leading operator, will be launched at ONS in August.
Another recent innovation is the FSM Log, a non-intrusive device for online corrosion monitoring and data analysis, while an enhanced version of the FieldWatch software for analyzing reservoir data has also been released. An oil-in-water monitor is in the field qualification stage.
The company also is tracking the drive for production in arctic areas. The main challenge is the extreme cold – down to -50º C (-58º F) – which affects the operation of topside instruments, says Frantzen. Roxar has delivered two wet gas meters to a Gazprom onshore field in western Siberia and will be receiving a visit from a Gazprom delegation in August.
Thanks to the merger, the company has a stronger international network. Following the recent opening of offices in Luanda and Rio de Janeiro this year, it now has branches in 24 countries, all providing sales and services. It also plans to expand after-sales activities, because some of its products have a service life of 25-30 years, says Frantzen. And to enable customers to make greater use of the data which the products provide, Roxar is placing greater em phasis on providing consultancy and training services.