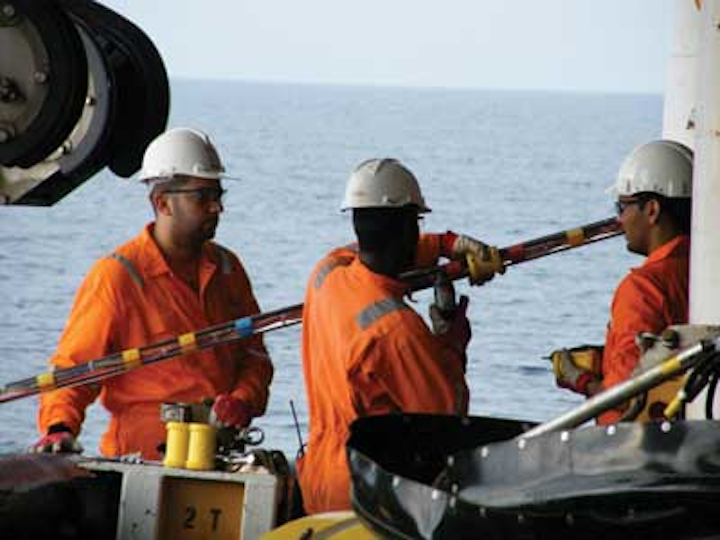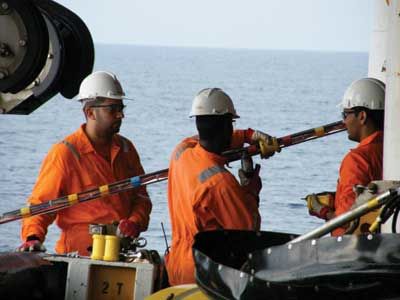 Seismic support operations offshore West Africa. (Courtesy Interholding)
Oil and gas consultancy services provider Interholding is forming a new division in Houston. "Until now we have worked mainly with French companies such as the well-known majors, large seismic contractors and EPCI companies," says CEO Didier Boutin. "Now we want to diversify and provide a similar range of services to US companies. They have the same issues with skills shortages as everywhere else."
Boutin, formerly a security adviser for projects offshore Nigeria and Angola, founded the Interholding group in Paris in 2011 to optimize administration of the various partner companies. It currently comprises Interdevelop (formed in 2006), Nebest (established in 2000) in Paris and Marine Life Care (2021) in Brest, with the main operational focus in France, Singapore and now Houston through Inter-Nebest. There are also affiliates or subsidiaries in five West African countries and in Calgary (Skills-4-Energy). To date the group has supported offshore projects in Brazil and Argentina, the Far East, Australia and the North Sea.
Interdevelop provides geophysicists and geologists, surveyors, navigators, quality assurance and control and HSE specialists to assist offshore exploration programs, mainly for the operators. The company sent consultants to support a seismic survey associated with a current large field development offshore West Africa.
According to Boutin, "our superintendent based in Pointe Noire liaised with the project manager and took care of the logistics as well as organizing reports from teams on the seismic vessel. We had a very experienced supervisor on the vessel whose duties were to ensure that the contractor's HSE system was aligned to the client's and that all operations were of a high standard of HSE. In addition, the client commissioned audits of both the deployment and HSE practice – as a result there were no major incidents during the campaign, and the cost and duration of the operation were both optimized."
Nebest specializes in inspection and supervision of construction services including steel and concrete coating, anti-corrosion protection, fireproofing, and on occasion management of barges performing offshore pipelay operations. It also provides quality assurance and control, HSE supervision and audits.
"The shipyards working on the major offshore projects are huge and overbooked. We can intervene at the client (operator) or contractor level. Through our partnership with local companies we can provide personnel based in the region, thereby helping local content development."
Marine Life Care provides third-party specialists based onboard seismic vessels, monitoring potential interference in the activities of marine mammals.