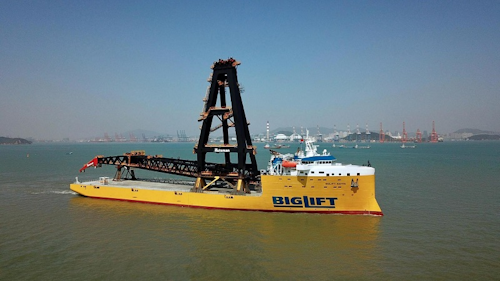 Offshore staff
AMSTERDAM, the Netherlands – BigLift Shipping's transportation vessel BigLift Baffin has arrived in Singapore.
It will deliver a crane boom and luffing frame forHeerema Marine Contractors' new heavy-lift crane vessel Sleipnir from Huisman's wharf in Xiamen, China.
TheBigLift Baffin is one of two wide-deck carrier MC-Class vessels that BigLift now manages after ending a cooperation with RollDock, known as BigRoll. The other, sister ship is the BigLift Barentsz.
Following the transfer, many of BigRoll's engineering team have moved to the BigLift headquarters in Amsterdam.
02/28/2018