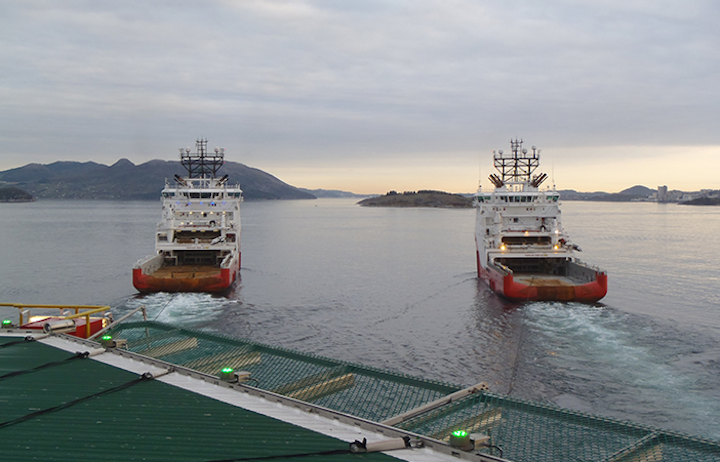 Offshore staff
LONDON – Siem Offshore has awarded Rolls-Royce a five-year service agreement covering maintenance of deck machinery installations aboard 12 offshore anchor handling vessels.
This formalizes a cooperation agreement between the two companies following the delivery of 10 new anchor handling tug supply (AHTS) vessels in 2010, and two additional AHTS vessels that Siem Offshore assumed management of in 2017.
Jon August Houge, operations manager, Siem Offshore, said: "We have had a long-term relationship with Rolls-Royce Marine, as supplier of both propulsion and deck machinery.
"In our experience, a long-term deal like this provides both parties with predictability and, most importantly, ensures operational stability for our fleet."
For each vessel, Rolls-Royce will draw up a routine maintenance and inspection plan for all installed deck machinery. This includes 12 low-pressure winch systems, shark jaws and towing pins, stern rollers, and 24 steering gears and rudders.
There is a provision under the accord for Siem to expand the crew's knowledge of the systems and functionalities via in-situ training from Rolls-Royce service engineers.
05/09/2018