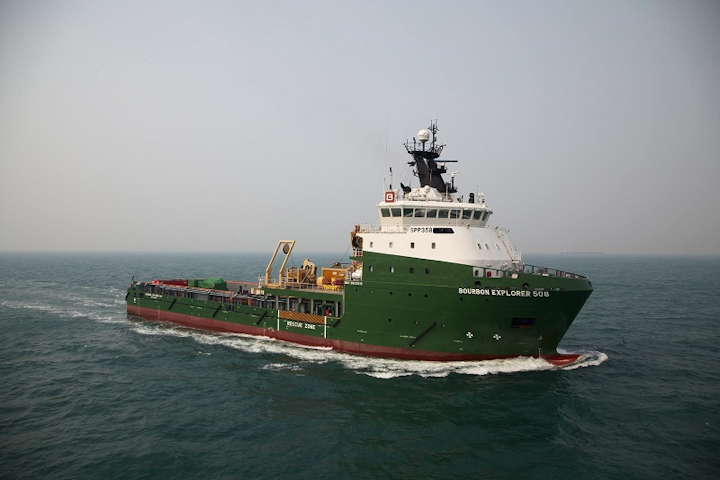 Offshore staff
PARIS – Bourbon and Bureau Veritas have agreed to jointly develop and deploy automation and real-time monitoring fleet applications, and develop digital technologies, while mitigating cyber risks.
Their goal is to deliver advanced automation of dynamic positioning systems to allow:
Improvement of DP operational safety on Bourbon's offshore support and construction vessels via real-time advisory tools for bridge operators and remote support for onshore teams
Streamlining of onboard organization, leading to a potential reduction in manning
Lower in fuel and DP maintenance costs.
A pilot is under way on theBourbon Explorer 508 operating offshore Trinidad.
This has been developed withKongsberg Maritime, a strategic partner of Bourbon, and certified by Bureau Veritas.
It collects data from the DP system and assists development of decision-making and verification applications for both offshore crew and onshore support teams.
Another element of the project is addressing cyber security threats.
In partnership with Bureau Veritas, APSYS (an Airbus subsidiary) is helping to identify and mitigate risks linked to data collection and communication between Bourbon's vessels and onshore infrastructure.
Based on this risk assessment and relying on best practices from APSYS's aerospace experience, Bureau Veritas can issue cyber security certification on products and class notations for ships meeting global industry security standards.
01/11/2018