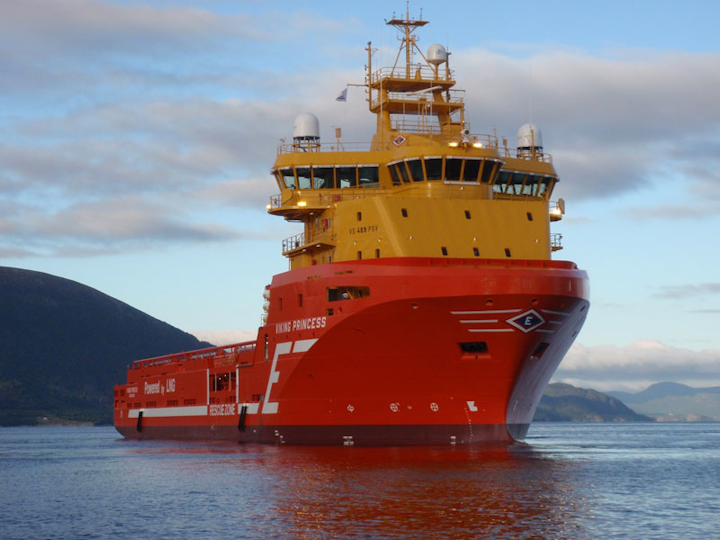 Offshore staff
WAASA, Finland – Wärtsilä has agreed to install a hybrid power system with batteries on Eidesvik Offshore's supply vessel Viking Princess.
This will be the first instance of batteries reducing the number of generators on a supply ship.
TheViking Princess operates in the North Sea and Barents Sea, and currently runs on four LNG-powered Wärtsilä engines. Depending on the task and weather conditions, engine load varies between 90% and 20%.
The new energy storage solution will replace one of the generators and will provide balancing energy to cover the peaks, resulting in a more stable load on the engines.
As the operating profile ofsupply vessels is variable, there is significant potential for fuel savings through improved engine efficiency, Wärtsilä says.
In DP mode, when the battery is used as power redundancy and the engine runs at its most efficient load, the fuel saving potential is 30%. As a result, the vessel's carbon-dioxide emissions may fall by 13-18% per year, depending on the operating conditions.
Enova SF, a Norwegian state enterprise owned by the Ministry of Petroleum and Energy, supported the project financially. Wärtsilä expects to install the new hybrid system in September.
05/26/2017