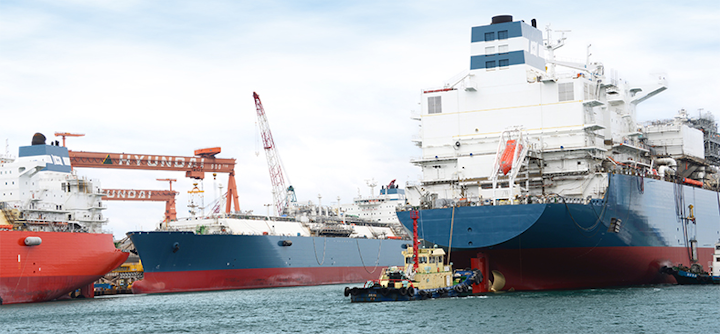 Offshore staff
ULSAN, South Korea – Hyundai Heavy Industries (HHI) has contracted TMC Compressors (TMC) to supply a marine compressed air system.
This will be installed on a new floating storage and regasification unit (FSRU) HHI is building for Höegh LNG.
TMC's scope includes engineering and manufacturing of two 44-kW service air compressors and two 44-kW control air compressors.
Höegh LNG's FSRU will have a minimum regasification capacity of 750 MMcf/d. It will operate at an LNG import project under development in Pakistan for Qatar Petroleum, Total, Mitsubishi, ExxonMobil, while Höegh LNG is in collaboration with Global Energy Infrastructure Ltd.
05/03/2017