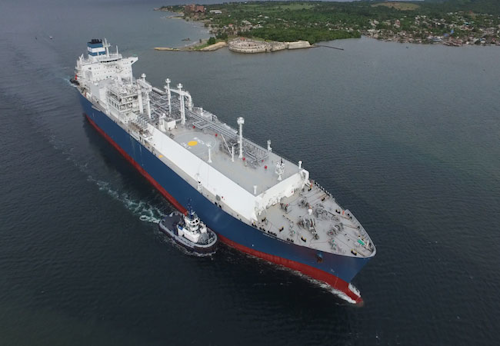 Offshore staff
VAASA, Finland – Wärtsilä will provide dual-fuel engines and maintenance for floating storage and regasification unit (FSRU) vessels operated by Höegh LNG. The orders were booked in 1Q 2017.
Two new 170,000-cu m (6.03-MMcf) LNG carrier vessels under construction for Höegh LNG at the Samsung Heavy Industries and Hyundai Heavy Industriesshipyards in South Korea will each be powered by four Wärtsilä 50DF dual-fuel engines.
Both vessels will also feature the latest Wärtsilä regasification technology, allowing them to operate as FSRUs. This is based on the use of seawater and glycol as the intermediate heating medium, said to be a lighter and less space-demanding alternative than earlier systems that incorporated a propane-based heating system.
Use of seawater as opposed to steam-heated solutions is also said to cut carbon-dioxide emissions.
Under a five-year technical management agreement, Wärtsilä will provide support for eight ships of the company's existing fleet as well as for the two new vessels currently under construction.
The services will include condition-based maintenance to optimize the availability, reliability, and performance of the Wärtsilä engines, and maintenance planning and advisory services involving Wärtsilä and Höegh LNG specialists.
04/04/2017