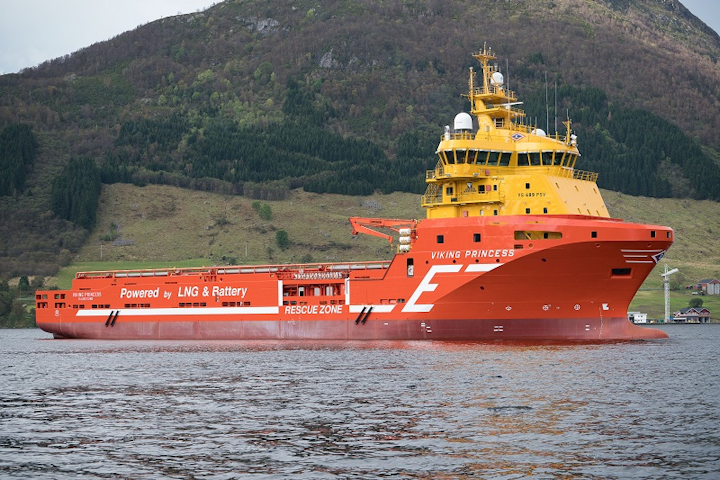 Offshore staff
VAASA, Finland – Wärtsilä has completed installation of a hybrid energy system on board the Norwegian supply vessel Viking Princess.
This is said to be the firstoffshore supply vessel to feature batteries that reduce the number of generators aboard the ship.
Eidesvik Offshore took delivery of the energy storage system last week after the vessel completed sea trials.
Wärtsilä claims the fuel saving potential can be up to 30% for various operations, and that the vessel's carbon dioxide emissions can be reduced by up to around 13-18%/yr.
The hybrid solution should also provide a more optimal load on the engines, while the intervals between engine maintenance can be extended.
TheViking Princess now runs on a combination of a battery pack for energy storage and three LNG-fuelled Wärtsilä engines. The new system provides balancing energy to cover the demand peaks, resulting in a more stable load on the engines.
The technology is said to be similar to that employed hybrid vehicles: it prevents the engine load from dipping, and uses the surplus to re-energize the battery, which can be charged as needed.
Wärtsilä provides remote monitoring and operational advisory services to ensure optimized operations.