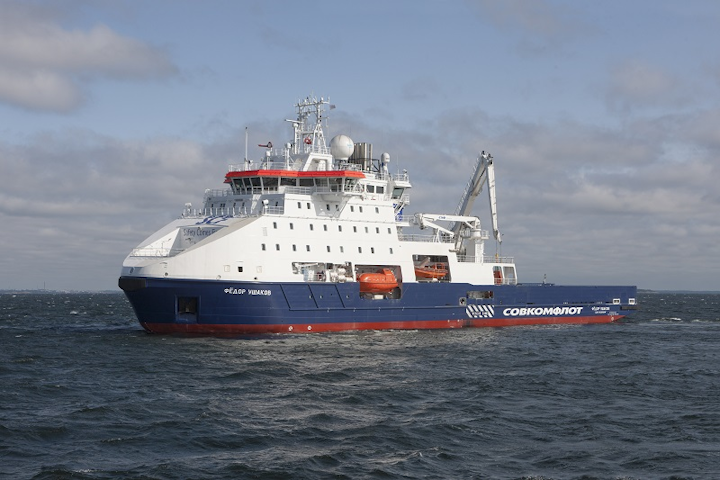 Offshore staff
MOSCOW– A new icebreaking multi-purpose supply vessel for the Sakhalin-2 project offshore eastern Russia is due to undergo a naming ceremony.
PAO Sovcomflot commissioned theFedor Ushakov, which has been classed by the Russian Maritime Register of Shipping (RS).
This is the third of four icebreaking multi-purpose supply and support vessels under construction for the project at Arctech Helsinki Shipyard (a subsidiary of United Shipbuilding Corporation JSC).
Two supply vessels have been put into commission already this year: theGennadiy Nevelskoy and the Stepan Makarov.
All the ships are designed to operate in ice conditions in the Sea of Okhotsk, with the design and equipment said to ensure the year-round safety of personnel working on the three Sakhalin-2 offshore production platforms, and with equipment to respond swiftly to emergencies.
RS has provided technical supervision during construction of all four vessels.
The latest vessel is named after Admiral Fedor Ushakov (1745-1817), who was instrumental in the foundation of the port of Sevastopol and the development of the Russian Navy fleet in the Black Sea.
It will operate flying the flag of the Russian Federation, the port of registry being St. Petersburg, with a 28-strong crew.
Main specifications:
length – 99.9 m (328 ft)
breadth – 21.6 m (71 ft)
draught – 7.6 m (25 ft)
deadweight – 3,824 tons.
10/16/2017