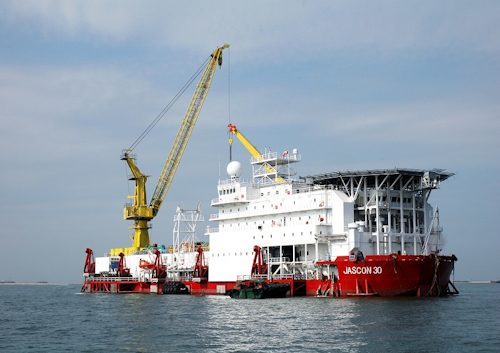 Offshore staff
DUBAI, UAE– Telford Offshore has acquired a DP-3 pipelay and accommodation vessel and six offshore support vessels following a legal settlement between Sea Trucks Group (STGL in liquidation) and West African Ventures.
The transaction brings the company'sDP-3 fleet to five.
The DP-3 vessel,Jascon 30, is set to be drydocked and upgraded in preparation for use worldwide under its new name, Telford 30. The vessel is expected to be ready for deployment later this year.
The six offshore support vessels, which are all anchor handlers, will be deployed in Nigeria with the company's partner Afrimarine Charters. They will be prepared to start work on projects during 1Q 2019 as Telford moves to increase its presence and commitments in Nigeria and West Africa.
02/07/2019