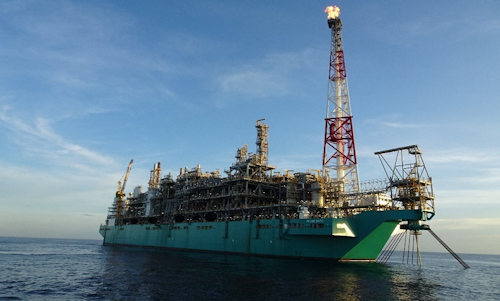 Offshore staff
HOUSTON– SOFEC Inc. has replaced the mooring legs and anchors for the PFLNG Satu's external turret system.
ThePFLNG Satu has an external turret moored system that was designed to be moored in water depths ranging from 70 to 200 m (230 to 656 ft).
Last month, Petronas relocated the vessel to theKebabangan cluster field offshore Sabah. It is moored in a water depth of 120 m (394 ft), 90 km (56 mi) northwest of Kota Kinabalu.
The vessel previously operated in the Kumang cluster field offshore Sarawak in a water depth of 75 m (246 ft).
04/17/2019