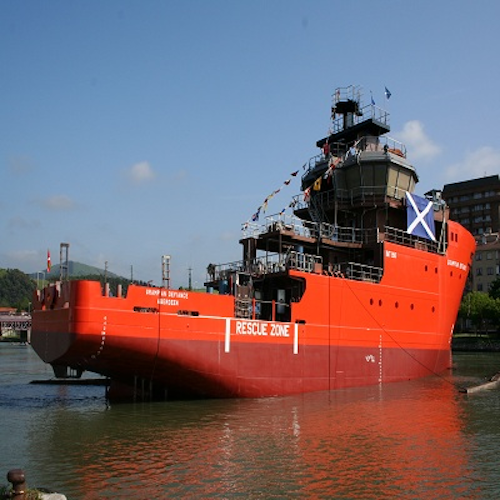 Offshore staff
ABERDEEN, UK – Balenciaga Shipyard in northern Spain has launched the last of four new D class emergency response and rescue vessels (ERRVs) commissioned by Craig Group.
TheGrampian Defiance will be managed by Craig Group division North Star Shipping, and will start supporting DONG E&P's North Sea operations in September.
Forerunners theGrampian Don, Grampian Dee, and Grampian Discovery are all on long-term contracts in the North Sea.
The NSS-IMT 950 vessels, designed by IMT in Montrose, eastern Scotland, are each equipped with one or two daughter crafts, and one fast rescue craft.
5/24/2012
Grampian Defiance