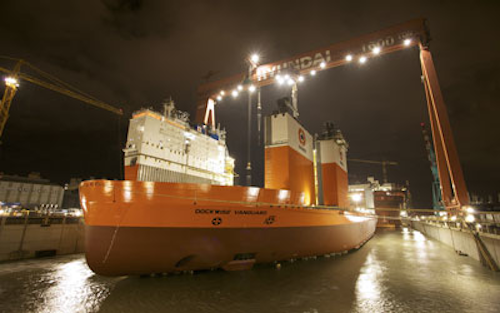 Offshore staff
DALFSEN, the Netherlands – Amarcon has won an order to supply an OCTOPUS-Onboard system for the new transportation vessel Dockwise Vanguard, which is currently undergoing sea trials.

The package will provide motion monitoring, response prediction, and heavy-weather decision support during heavy cargo transport operations.
The vessel will also be equipped with a three-sensor motion measurement set-up. This will allow various critical locations of the vessel, i.e. the cargo, to be measured and displayed on the ship's bridge.
12/18/2012