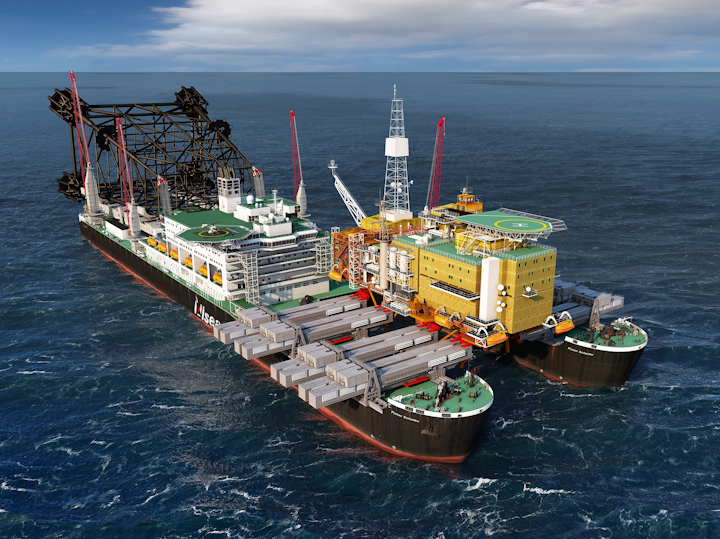 Offshore staff

ROTTERDAM, the Netherlands – The Pieter Schelte, said to be the biggest vessel in the world, is to be completed in the port of Rotterdam. Owner and designer Allseas and the Port of Rotterdam Authority have signed an agreement to this effect. The Pieter Schelte is expected to arrive in Rotterdam at the end of 2014.

ThePieter Schelte is 382 m (1,253 ft) long and 124 m (407 ft) wide. The length, in combination with the massive width, makes this vessel unique. The vessel is intended for installing and removing topsides and jackets of large offshore oil and gas platforms in a single lift. At the bow of the vessel is a slot, where topsides are lifted. It is also equipped for laying large pipelines and, with her capacity, will be the largest pipelay vessel as well. The vessel can lift topsides of offshore platforms weighing up to 48,000 metric tons (52,910 tons) and jackets up to 25,000 metric tons (27,557 tons).

Final assembly of thePieter Schelte will take place in the Alexiahaven. The inner lake of Maasvlakte 2 currently provides the necessary space. A special pit will be dredged there for the vessel. In the port of Rotterdam, the 65-m-long (213-ft-long) beams of the topsides lift system will be installed. The lifting beams are being constructed in Italy and will be transported by ship to the Netherlands.

07/14/2014