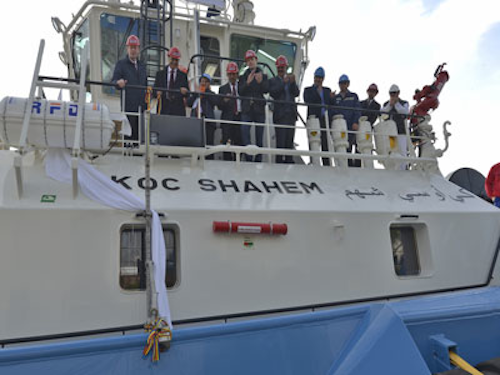 Offshore staff
GORINCHEM, the Netherlands – Damen is building 14 tugs for Kuwait Oil Co. (KOC). The second in the series was named KOC Shahem at a ceremony at Damen Shipyards Galaţi in Romania.
KOC will use the tugs at a new single-point mooring station offshore and to assist tankers at near-shore loading terminals. Damen Shipyards Galaţi is constructing all thevessels.
Nine are based on Damen's ASD 3212 design that provides a bollard pull of 80 metric tons (88 tons) and five are of the ASD 2810 design with a 50-metric ton (55-ton) bollard pull. All are tailored to meet KOC's requirements.
12/11/2014