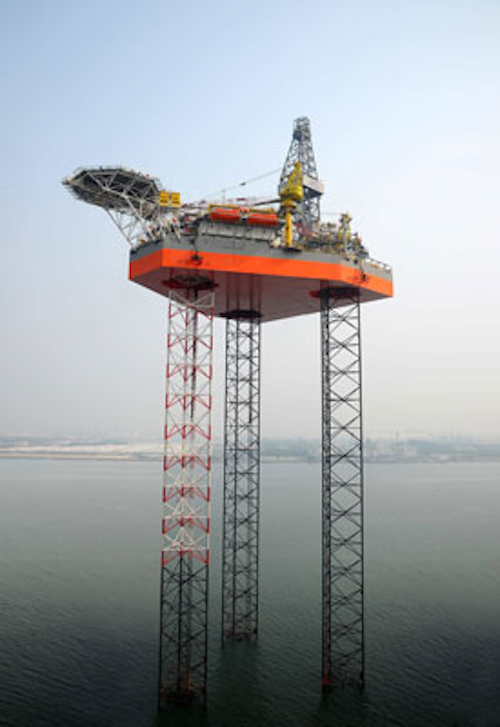 Offshore staff
SINGAPORE – Keppel FELS is preparing to deliver a KFELS B Class jackup to Star Drilling, an associate company of India's D.P. Jindal Group.
The rig, which was namedJindal Explorer last week at a ceremony in the KFELS yard, is tailored to the requirements India's offshore harsh environment, in terms of bearing pressure and rig geometry.
It will be capable of operating in water depths of 350 ft (107 m) and drilling to 30,000 ft (9,144 m). The design also incorporates Keppel's fully-automated high capacity rack and pinion elevating system and self-positioning fixation system.
12/08/2014