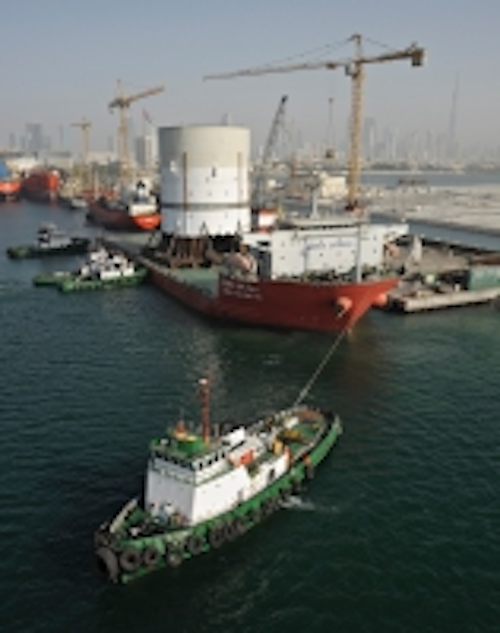 Offshore staff
PERTH, Australia –The largest single piece of the mooring turret for Shell's Prelude FLNG project offshore Australia is on its way from Dubai to the Samsung Heavy Industries shipyard in Geoje, South Korea.
The largest such turret built to date at almost 100 m (328 ft) tall, it will allow thevessel to weathervane in response to metocean conditions.
"It's great to see our innovative designs and technologies become a reality as we reach significant project milestones like this," Matthias Bichsel, Projects & Technology director at Shell said.
Once complete, Prelude will operate in a remote basin around 200 km (124 mi) off Australia's northwest coast, for around 25 years. It is designed to produce about 3.6 MM metric tons of LNG a year.
8/15/14