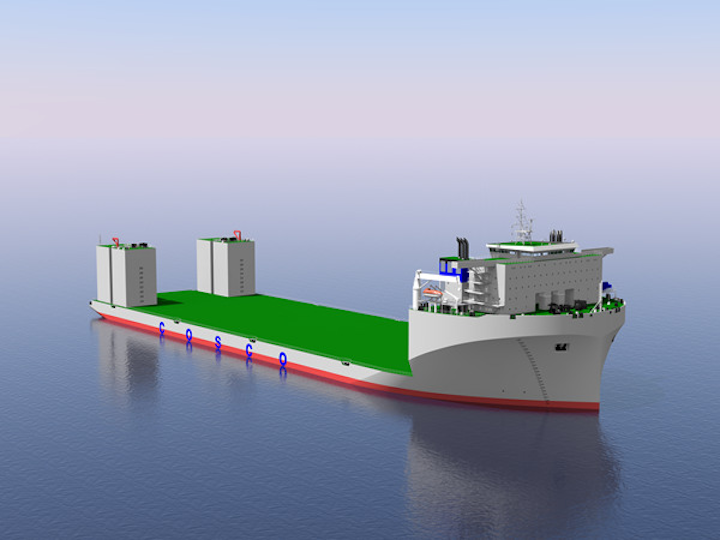 Offshore staff
HONG KONG – COSCOL (HK) Investment and Development Co. Ltd has signed a contract with Guangzhou Shipyard International Co. Ltd for the construction of a 90,000-DWT semisubmersible heavy-lift vessel.
The vessel's overall length will be 255 m (837 ft), with a deck length of 210 m (689 ft). Its breadth will measure 68 m (223 ft), and its depth will measure 14.5 m (48 ft).
The vessel, to be delivered in 4Q 2016, is part of COSCOL's plan to increase its semisubmersible fleet.
08/06/2014