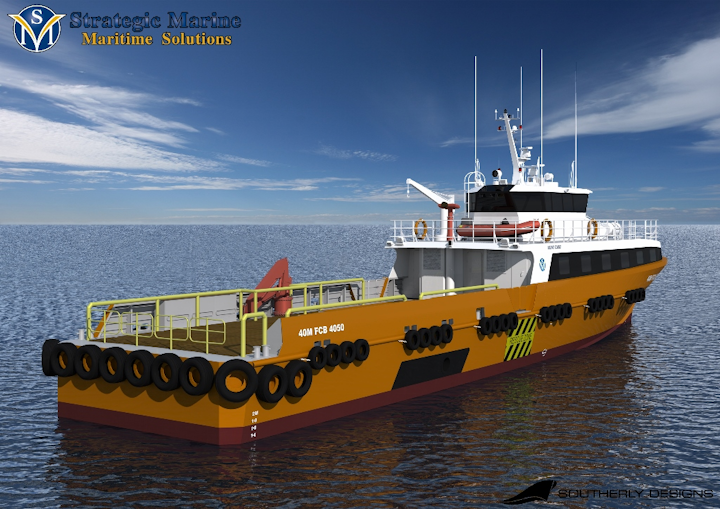 Offshore staff
HENDERSON, Australia – Strategic Marine, a specialist shipbuilder for the oil and gas sector, has unveiled its Generation3 crew transfer vessel for the international offshore markets.
Succeeding theGeneration 2vessel, the new 40-m (131-ft) design has been in development since 2013. In assessing areas to upgrade the model, Strategic Marine focused on a more efficient hull; increased passenger, fuel, and water capacities; higher payload; and increased comfort.
"The key benefit we can pass on is the major saving in fuel achievable at speeds from 20–30+ knots," said Reece Newbold, head of Group Business Development. "An actual saving in horsepower of 10% at all speeds below 25 knots and even greater reductions in horsepower over 25 knots have been realized. What this means in real terms is a reduction in horsepower and fuel consumption to achieve the 25 knots currently specified by a large number of charterers."
The hull has been designed with adaptability in mind, and the propulsion packages can vary in accordance with a client's engine preference and charterer's requirements. The seating cabin has been increased in size and, depending on final layout, will cater for 100 passengers. Improvements to the cargo deck area have also been made, featuring a clear deck area of 120 sq m (1,292 sq ft).
TheGen 3 can also serve security/patrol boat duties, emergency response, oil spill recovery, firefighting, general workboat duties, or as a shadow vessel.
08/26/2014