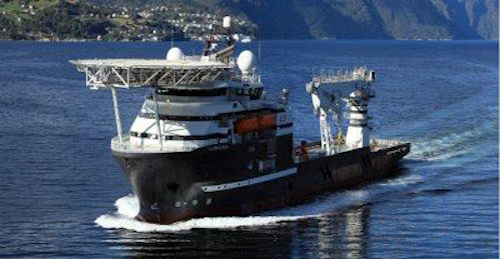 Offshore staff
SAN ANTONIO– Boa Marine Services Inc. (BMSI) has entered into a three-year, plus options charter agreement for the newbuild Olympic Boa, a multi-functional offshore construction vessel (OCV) owned by Olympic Ship AS. The charter will begin in 2Q 2014 upon arrival in the Gulf of Mexico.
The OCVOlympic Boa is designed with diesel electric frequency controlled propulsion, highly efficient azimuth thrusters with DP-2 dynamic positioning system for station keeping. BSMI says the vessel is designed for low fuel consumption and excellent sea- and station-keeping capabilities, in addition to low noise and vibration levels in hull and superstructure.
It is classed DNV +1A1 Dynpos AUTR DPII, Comfort Class V(3)C(3), Clean Design, SPS, LFL, Crane, HELIDK-S. The 115- x 22-m (377- x 72-ft) OCV is equipped with a 250-ton active heave compensated crane with 3,000 m (9,842 ft)working depth capability, accommodations for up to 110 personnel, a heli-deck rated for Sikorsky S-92/S-61, and a moonpool of 7.2 m x 7.2 m (24 ft x 24 ft). TheOlympic Boa will feature two Oceaneering Millennium Plus heavy work -lass ROVs, plus tooling suite.
BMSI is exhibiting at Booth #1676 at theSubsea Tieback Forum & Exhibition at the Henry B. Gonzalez Convention Center in San Antonio on March 4-6.
03/05/2014