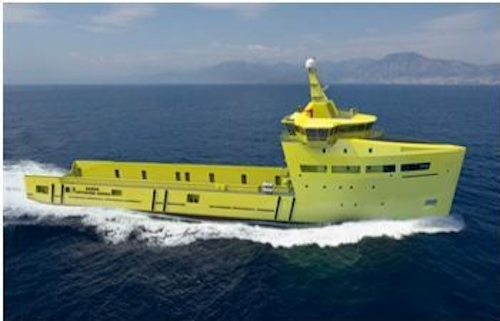 Offshore staff
GORINCHEM, the Netherlands – Damen Shipyards says it will unveil a new platform supply vessel design and launch a range of vessels using the design.

The PSV 3300 E3 design is dedicated to transporting supplies to rigs and to do so under adverse weather, says Damen. The first two vessels are under construction at Damen's shipyard in Galati, Romania, and delivery is scheduled for early 2013.

The 80-m (262-ft) long vessel boasts a 700 sq m (24,720 cu ft) main deck and can carry 10% more cargo than Damen's former PSV, the company says. Even with a larger capacity, the new vessel will have improved speed performance with the same engine size, facilitating savings in fuel costs and emissions. This vessel follows the Damen PSV 3000 design, of which nearly 20 have been built.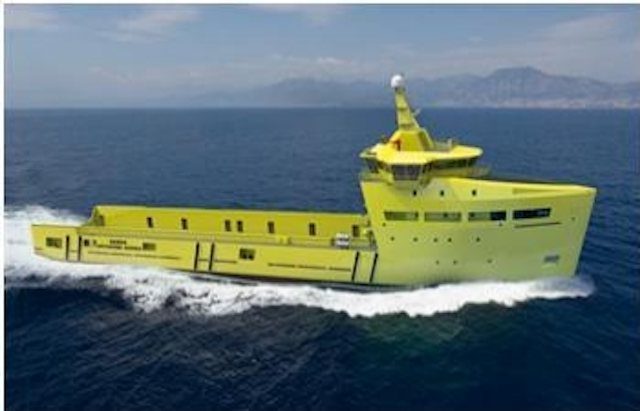 11/07/2011