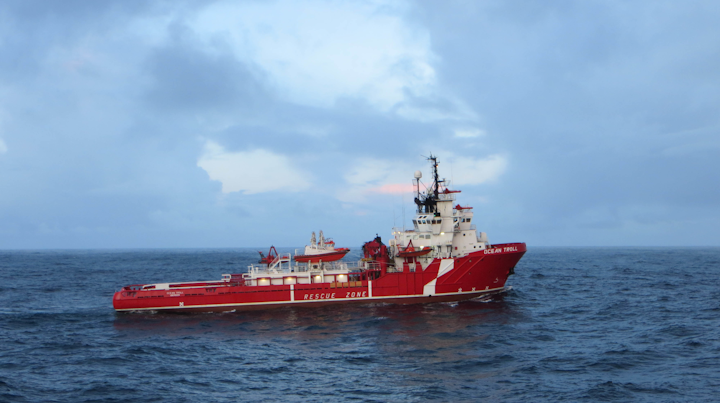 Offshore staff
ABERDEEN, UK – Atlantic Offshore Rescue has commissioned the Ocean Trollemergency response and rescue vessel after a £2 million ($3 million) conversion and overhaul.
The vessel becomes a UK Class A EERV with tanker assist and fire fighting capabilities. It is the most powerful such vessel in the UK.
The 78-m (256-ft) longOcean Troll is equipped with rescue craft including two daughter craft and two fast response craft. It complies with Norwegian legislation and can carry 300 people. With fire fighting capabilities of 4 x 1,800 cu m/hour (63,566 cu ft/hour), it has bollard pull of 150 metric tons (165.3 tons) and 12,560 BHP.
Atlantic Offshore Rescue also has placed orders for two high-specification TAV/ERRVs with one due to join the fleet in January 2014 and the other scheduled for completion in 2015.
5/16/13