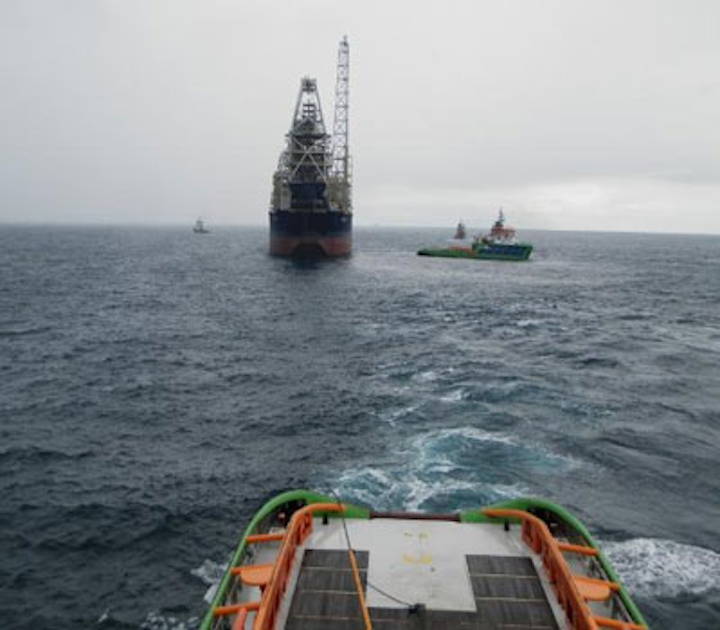 Offshore staff
ROTTERDAM, the Netherlands – Two Fairmount Marine tugs have assisted the installation of FPSOOSX-3in the Tubarão Martelo oil field offshore Rio de Janeiro.
Fairmount Glacier and Fairmount Expedition were part of a five-strong fleet of tugs contracted to hook-up the OSX-3 to her anchors.
Boskalis Offshore contracted Fairmount vessels to support positioning ofOSX-3 during hook-up. Both were mobilized to Rio de Janeiro from where they escorted the FPSO around 100 mi (161 km) to its offshore destination.
The hook-up operation involved installation of 12 anchor chains.
OSX-3 is a new FPSO built in Singapore, with a length of 370 m (1,214 ft), a width of 57 m (187 ft), and a draft of 31 m (102 ft) when fully loaded.
It has capacity to process up to 100,000 b/d of oil and to store up to 1.3 MMbbl. Production is expected to start at the end of the year.
10/23/2013