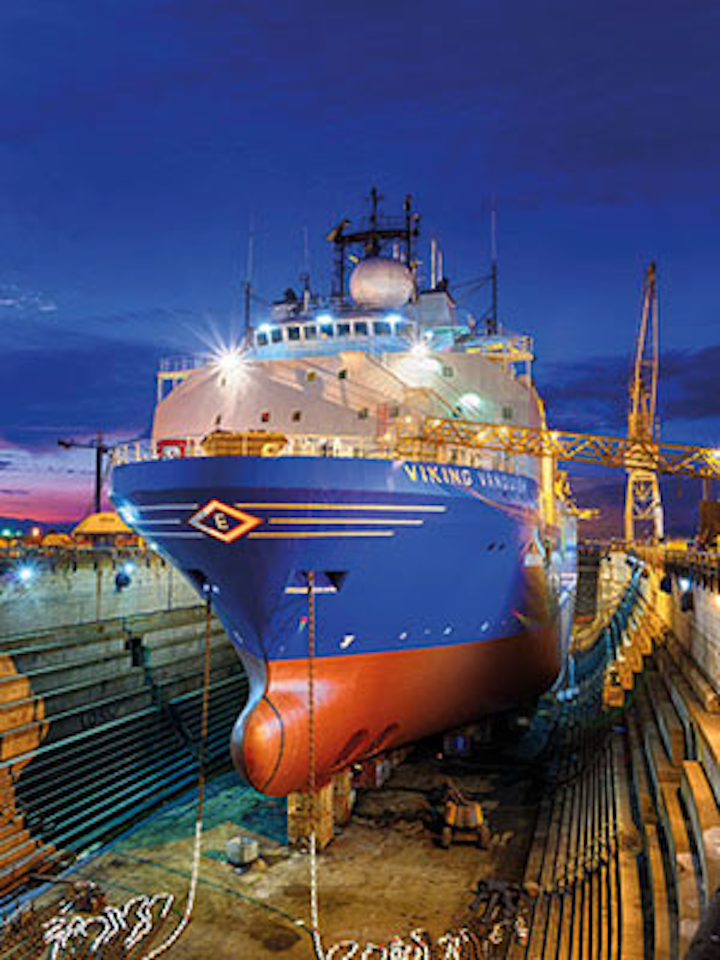 Offshore staff
GIBRALTAR – Gibdock has completed an overhaul of the seismic survey vesselViking Vanquish, which is operated by CGG and owned by Eidesvik.
Main scope of work involved a tailshaft withdrawal and full overhaul of the shaft, couplings, liners, and related equipment. This was a complex process, Gibdock explained, as removing the shaft required cutting away a section of the stern tube to gain access.
The yard in Gibraltar additionally performed tests on the vessel's winches, along with pipe works, propeller blade/seal renewal, and blasting/painting of the vessel's exterior areas.
For this project the yard used a new cleaning product from Ultraclean, a combination of gel and chemicals, to remove corrosion onViking Vanquish's gun-deck and cranes. The material was then washed away with water to prepare surfaces for coating.
12/2/2013